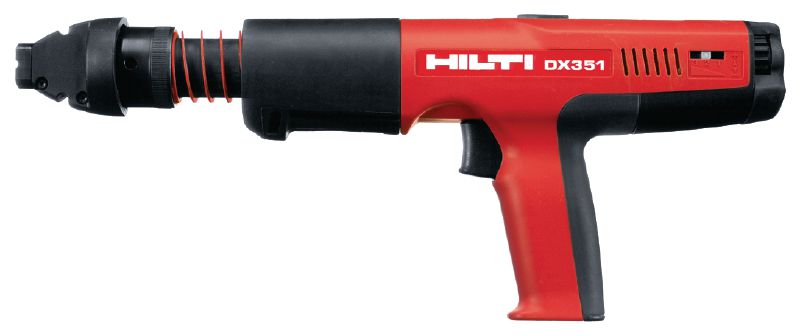 Move cursor over image to zoom.
Click on image to zoom.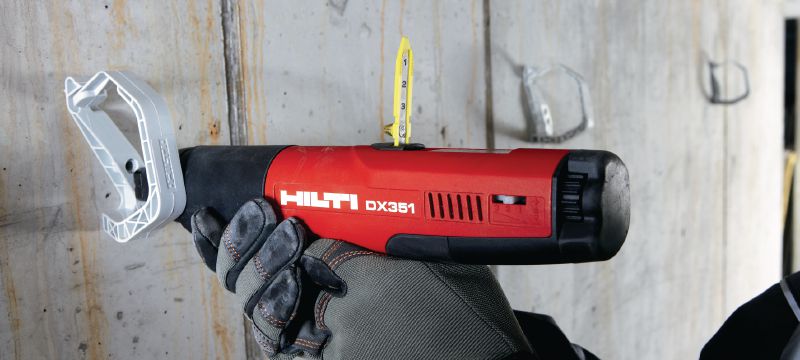 Move cursor over image to zoom.
Click on image to zoom.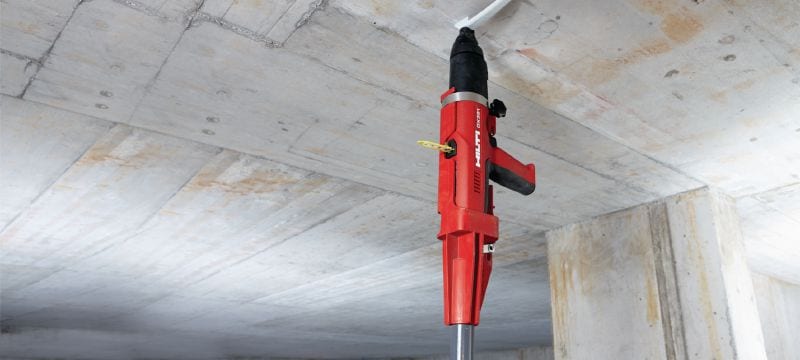 Move cursor over image to zoom.
Click on image to zoom.
DX 351 M&E Powder-actuated tool
New product
Item #r2624
Fully automatic, high-productivity, compact powder actuated tool for mechanical and electrical fastenings
Dimensions (LxWxH): 15.9 x 2.2 x 6.5 in
Weight: 4.9 lb.
Fastener Intake: Single nail
More technical data
Review
Features & Applications
Features
High productivity – fully automatic piston return and cartridge transport
Very user-friendly – light, low recoil, low noise
Pole tool available for overhead applications
Adjustable power regulation for optimal control of fastener settings
Quick and easy conversion from fastening single to collated nails
Applications
Fastening various items such as cable conduits and cable ties to steel and concrete in electrical installation work
Fastening conduits and electrical junction boxes
Fastening of data and electrical cable installations
Overhead suspended installations of EMTs, power and data cabling
Installing threaded studs to concrete or steel
Services
Service is free of charge up to 2 years, including wear & tear, pick-up and delivery
1 or free, in and out of the repair center the same day or repair is free of charge
Product warranty against parts and manufacturing irregularities for 20 years
More information about Tool Services
Fleet Management
We manage your tools so you can manage your business.
Monthly usage fee covering all tool, service and repair costs helping to ensure absolute cost control and back-office efficiency.
More information about Fleet Management