Connected Tool Services
Jobsite intelligence and cloud connectivity powered by Nuron
Digitalization can translate to big value for businesses through data-driven insights.
Combining Nuron, Tool Fleet Management and ON!Track helps digitize processes by enabling you to check battery state of health and order replacements, locate missing equipment, and identify under used or hoarder tools.
Access to these services provides data that can be used for making more informed decisions about your tool crib, help to simplify processes and reduce unnecessary costs.
HELP MAXIMIZE YOUR NURON FEATURES, BENEFITS, AND OVERALL EFFICIENCIES WITH A CONNECTED SOLUTION
By the numbers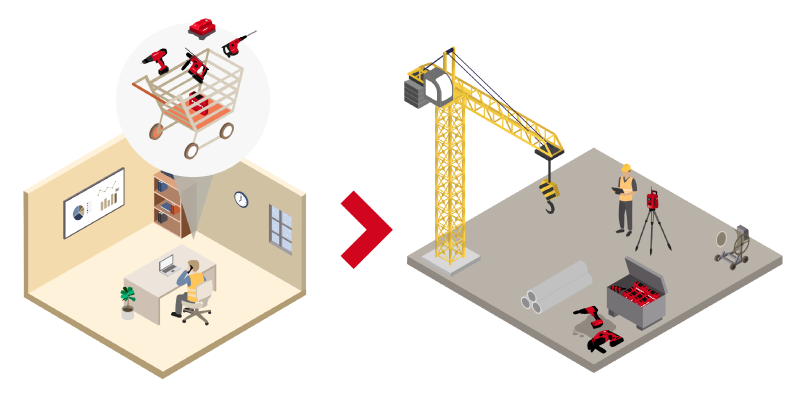 of businesses
could face project delays due to inefficiencies
of businesses
could face over budget spending
dollars (USD) per year
could be spent searching for assets
per month
could be spent searching for assets
Get started with a consultation
Take the next step towards smarter asset and resource management by arranging an initial discussion. If you are an existing solutions customer and have a question, please contact us directly.
Looking for additional software solutions?