Move cursor over image to zoom.
Click on image to zoom.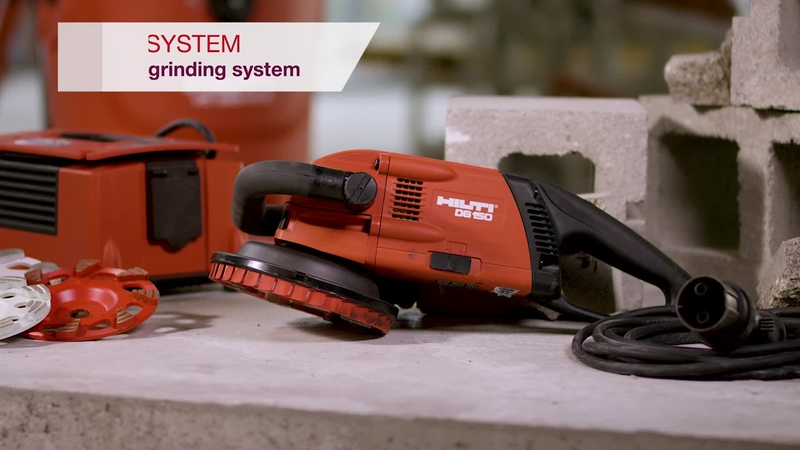 Diamond Grinder DG 150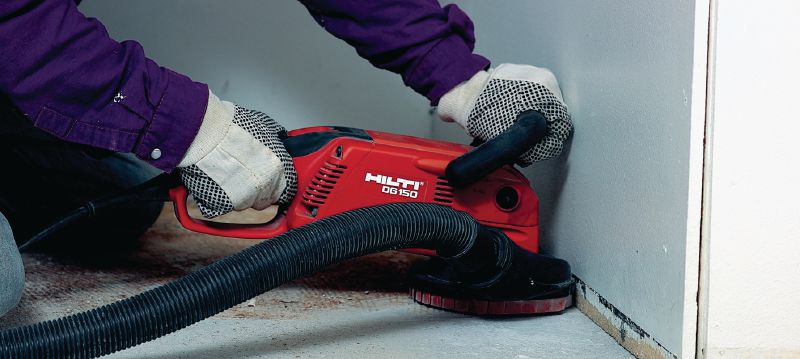 Move cursor over image to zoom.
Click on image to zoom.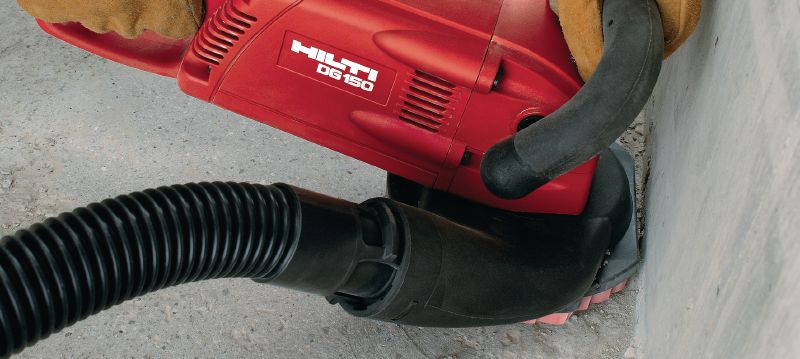 Move cursor over image to zoom.
Click on image to zoom.
DG 150 Concrete grinder
New product
Item #r2654
Concrete grinder for heavy-duty grinding, roughening of concrete, and removal of paint and coatings
Weight according EPTA-Procedure 01/2003 without battery: 9 lb.
Base material: Concrete, Coatings, Adhesive, Epoxy, Cement
No load RPM: gear 2: 6600 rpm
More technical data
Review
Features & Applications
Features
Dedicated grinding system – purpose-built to deliver the highest productivity, faster concrete grinding and coating removal compared to conventional angle grinders
Brushless motor – lasts up to 10 times longer than conventional angle grinder motors
Quick-stop halts the cup wheel within two seconds of releasing the trigger
Adjustable dust hood height and edge-access opening for best dust removal performance
Virtually dust-free when used with a compatible Hilti vacuum cleaner
Applications
Surface grinding on concrete, mortar and tiles
Removing paint, adhesive and other coatings from concrete
For approval or certificate information, please see individual items.
Services
1 or free, in and out of the repair center the same day or repair is free of charge
Product warranty against parts and manufacturing irregularities for 20 years
Exclusive use of genuine Hilti spare parts
No registration or proof of purchase ever required
More information about Tool Services
Fleet Management
We manage your tools so you can manage your business.
Monthly usage fee covering all tool, service and repair costs helping to ensure absolute cost control and back-office efficiency.
High-performing tools and latest technology help to increase jobsite productivity.
Theft coverage helps to reduce financial risk and unexpected expenses.
More information about Fleet Management