Move cursor over image to zoom.
Click on image to zoom.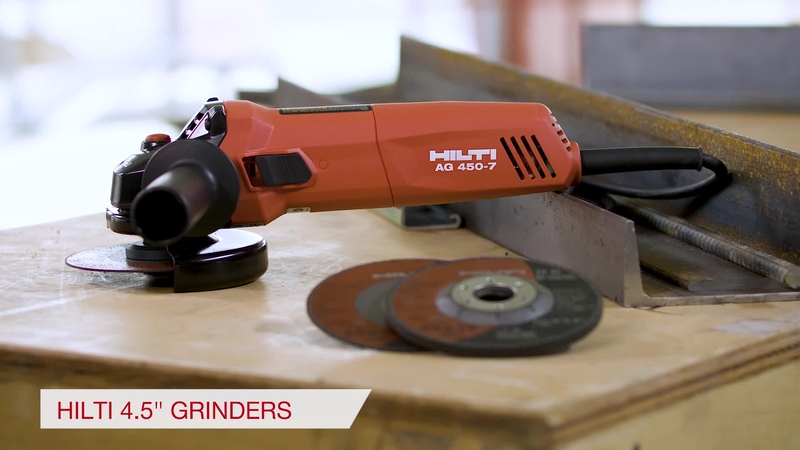 Corded Angle Grinders AG 450-7S and AG 450-7D
Move cursor over image to zoom.
Click on image to zoom.
AG 450-7D Angle grinder
New product
Item #r2328133
Slim, powerful angle grinder with dead man's switch, for discs up to 4.5"
Disc diameter: 4-17/32 in
Weight according EPTA-Procedure 01/2003 without battery: 4.4 lb.
Max. cutting depth: 0.94 in
More technical data
Review
Features & Applications
Features
Ergonomically designed tool for universal use in cutting and grinding
Low-profile design for easier access to tight spaces
Comfortable and convenient to use
Low tool weight – supports precise and continuous operation
Designed for working comfort – less tiring to use over long periods
Applications
Preparing and finishing welds and surfaces
Grinding and cutting metal, concrete or masonry
Deburring and polishing metal
Services
Fleet Management
We manage your tools so you can manage your business.
Individual labels and online visibility provide tool fleet transparency.
Monthly usage fee covering all tool, service and repair costs helping to ensure absolute cost control and back-office efficiency.
Theft coverage helps to reduce financial risk and unexpected expenses.
More information about Fleet Management