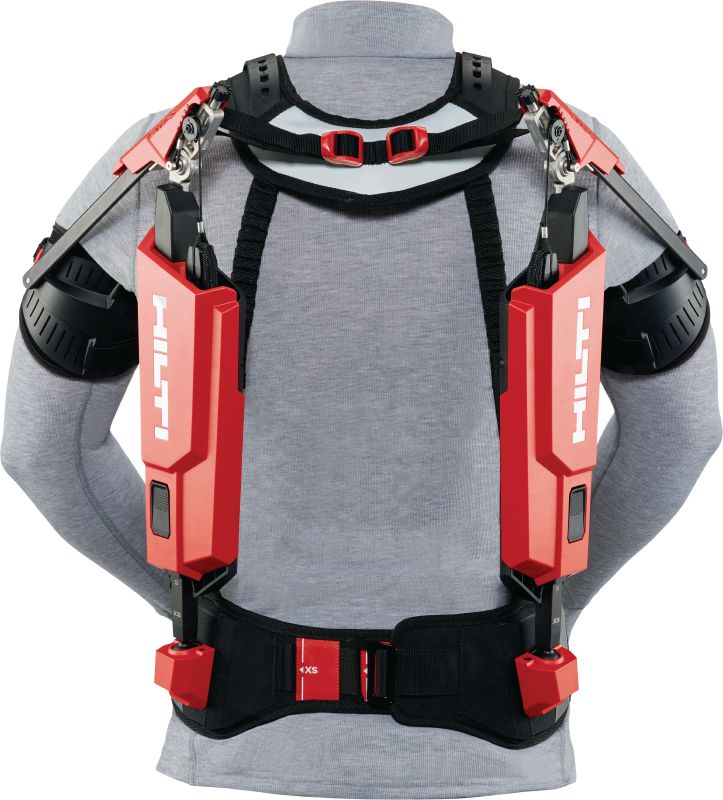 Move cursor over image to zoom.
Click on image to zoom.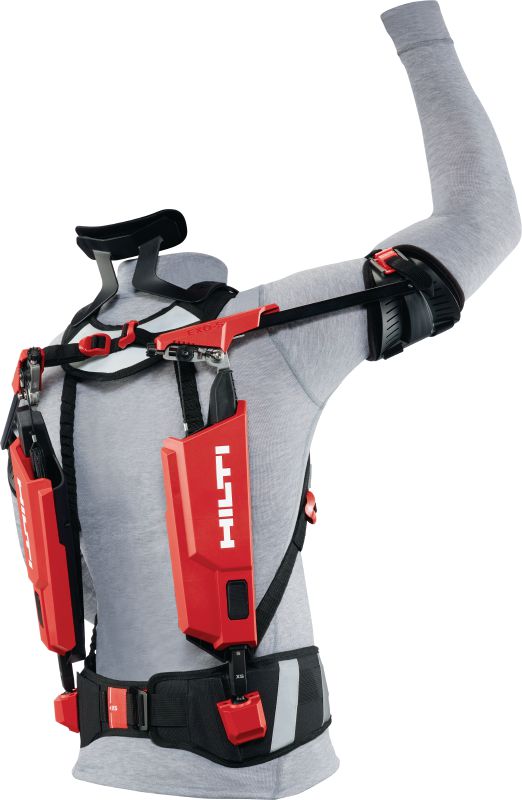 Move cursor over image to zoom.
Click on image to zoom.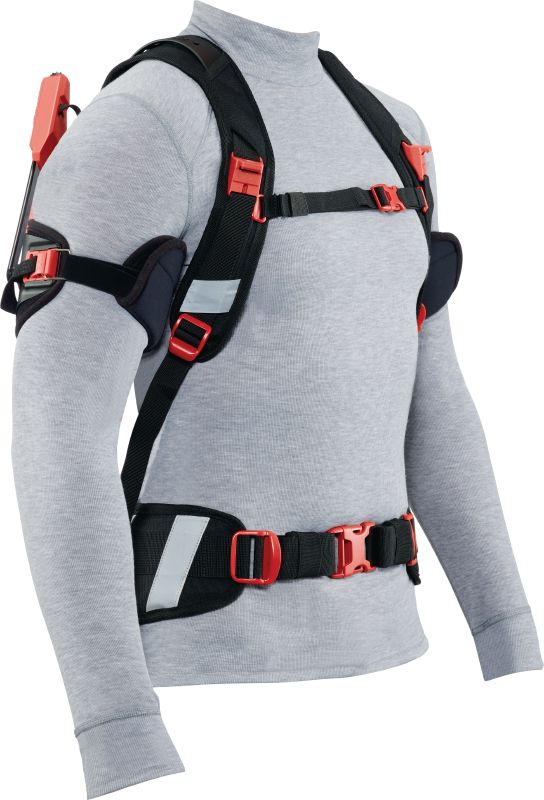 Move cursor over image to zoom.
Click on image to zoom.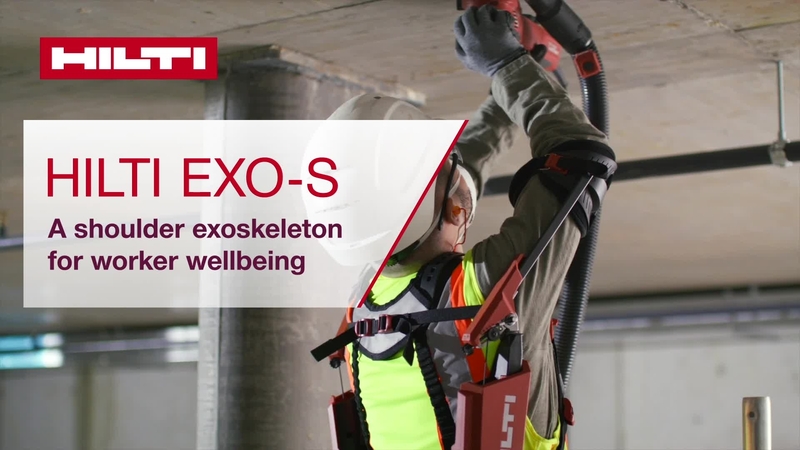 EXO-S Promo (16:9, EN) (HNA)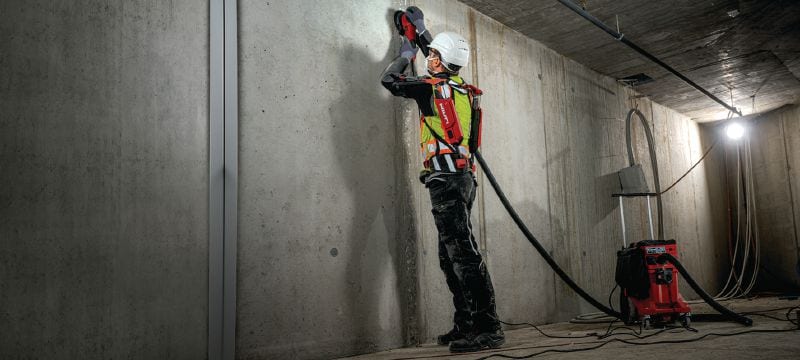 Move cursor over image to zoom.
Click on image to zoom.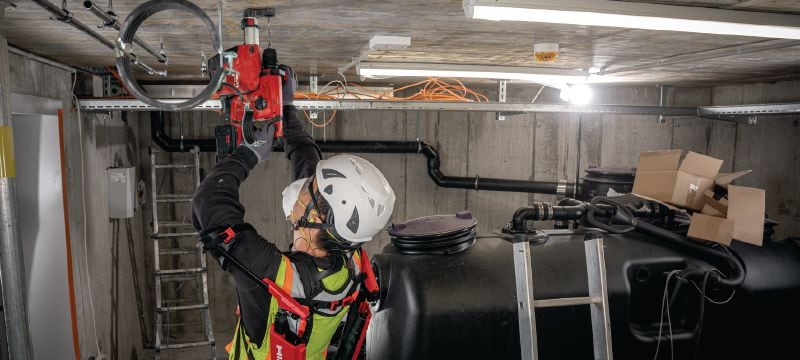 Move cursor over image to zoom.
Click on image to zoom.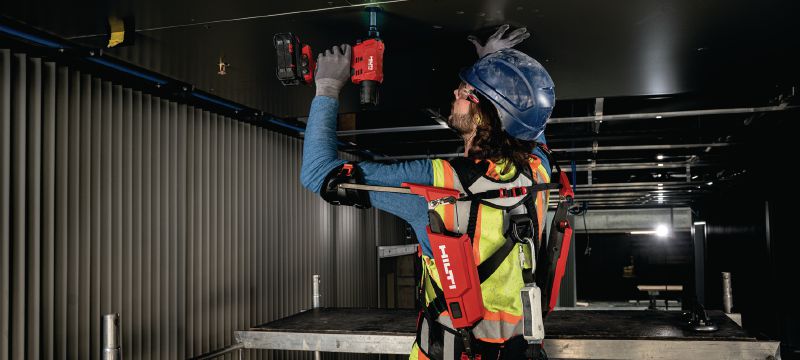 Move cursor over image to zoom.
Click on image to zoom.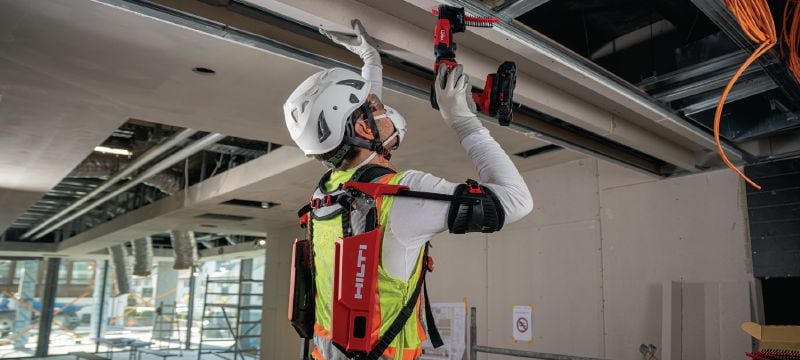 Move cursor over image to zoom.
Click on image to zoom.
EXO-S Shoulder Exoskeleton
New product
Item #r14012433
Wearable construction exoskeleton which helps relieve shoulder and neck fatigue when working above shoulder level, for bicep circumference up to 40cm (16")
Review
Features & Applications
Features
Safer jobsites – helps reduce worker's shoulder and neck fatigue when working overhead by lowering physical strain
Attract and retain the best team members – construction exoskeletons contribute to workforce wellbeing by helping cut down on sick leave caused by physically demanding work
Practical, user-friendly design – engineered to make wearing, adjusting and cleaning as easy as possible under jobsite conditions
Customizable – a neck support could be added for extra relief during the most demanding overhead tasks
Suitable for all-day use – providing freedom of movement and weighing just 5 lbs, EXO-S is one of the lightest shoulder exoskeletons currently available
Applications
Ideal for continuous or repetitive overhead tasks, with or without using tools
Installing drywall – fastening track to ceilings and walls, taping, hanging & screwing board
Surface grinding and sanding – finishing on walls/ceilings
Overhead installation – piping, sprinklers, air ducts, conduits, cable trays and channels
EXO-S Construction Exoskeleton
Redefine overhead work with Hilti's upper-body exoskeleton
Help keep your projects running smoothly with the EXO-S exoskeleton – Hilti's new transformative technology designed to help improve jobsite efficiency, while assisting with alleviating upper-body fatigue and pain resulting from repetitive overhead tasks. 
To help ensure you're getting the most of out of your EXO-S on the jobsite, Hilti offers implementation, training and support for your EXO-S. It's one more way Hilti is there for you from start to finish.
Unparalleled support with adaptability
Hilti's new EXO-S upper-body exoskeleton can assist with reducing arm and shoulder muscle fatigue during long periods of overhead work, while giving you more freedom of movement and a full range of motion. The ultralight exoskeleton, weighing in at less than 6 lbs., offers dynamic support and control through easier adjustability for a wide range of body types. 
Benefits of the EXO-S
Enhanced jobsite efficiency
Focusing on reducing strain and fatigue for both experienced and novice users, the EXO-S helps maintain high productivity levels on the jobsite by aiding in the reduction of fatigue in workers. The EXO-S construction exoskeleton helps increase comfort levels in demanding applications like overhead drywall, piping, air duct, cables and conduit installation among others.
Designed for construction
The EXO-S reimagines overhead applications during a time the construction industry is experiencing a labor shortage. Created specifically for the construction industry, Hilti's innovative upper-body exoskeleton solution helps alleviate the impact of physically intensive work. This can help reduce fatigue for your crew, and in turn aid with sustained efficiency – assisting you in attracting and retaining skilled labor.
Less pain, more gain
Offering an unimpeded range of motion in an easier-to-wear and lightweight solution weighing in at less than 6 lbs., the EXO-S provides dynamic support without restricting the span of motion of the arm and torso. The EXO-S leverages passive exoskeleton technology that is intuitive, well-balanced and easier-to-adjust on a wide range of body types. 
Versatility and mobility
The EXO-S is engineered to help provide support for virtually any overhead installation work on construction jobsites. There's no power source needed and no motors to maintain, helping to ensure your construction exoskeleton is ready whenever you need it. This lightweight system with a wearable backpack design helps to reduce the impact of physically intensive, repetitive movements from overhead and shoulder height applications, allowing you to more effectively tackle overhead work.
Applications
Interior Finishing
Suspended ceiling
Ceiling and wall sanding
Painting
Insulation
Building Construction
Finishing (grinding)
Heaving drilling (bridges, rebar)
Slab formwork
Mechanical
Piping (HVAC)
Sprinkler 
Air duct installation
Electrical
Drilling overhead
Cable fixation overhead
IT infrastructure
As with all Hilti's solutions, we offer EXO-S implementation, training and support services on the jobsite for you and your crew, helping to ensure that you've got the right fit and are able to take advantage of all the benefits of this transformative new technology. 
Contact us for additional support
Tools for overhead applications