Move cursor over image to zoom.
Click on image to zoom.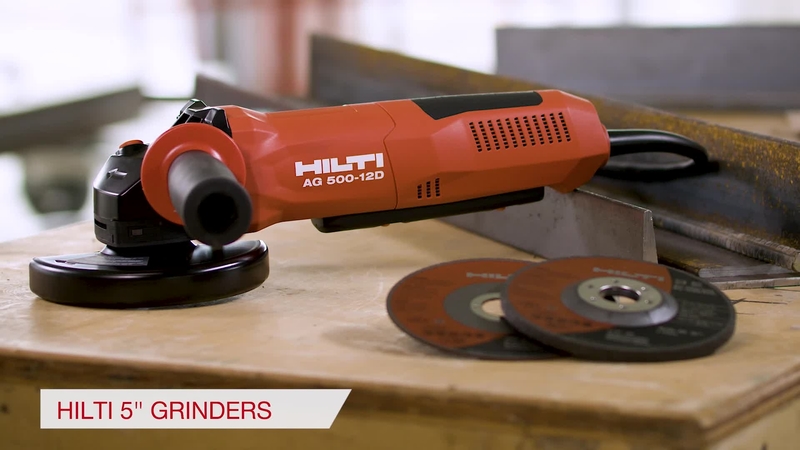 Corded Angle Grinders AG 500-11S and AG 500-12D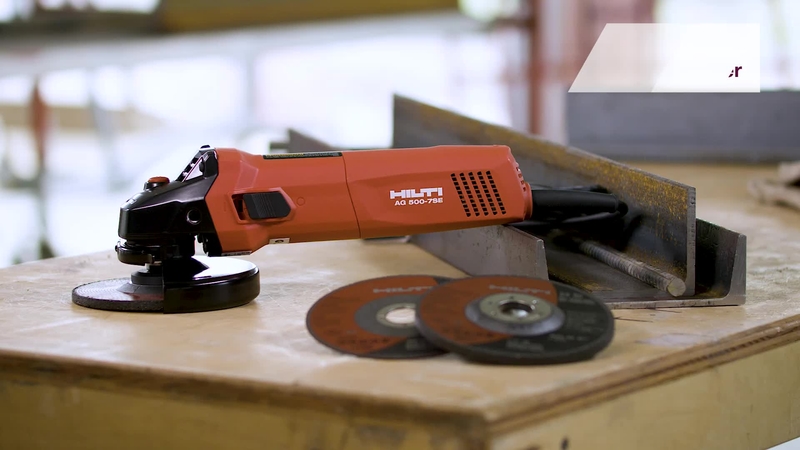 Corded Angle Grinder AG500-7SE
AG 500-12D Angle grinder
New product
Item #r4522792
Powerful, corded angle grinder with dead man's switch, for cutting and grinding with discs 4.5" up to 5"
Disc diameter: 5 in
Weight according EPTA-Procedure 01/2003 without battery: 5.1 lb.
No load RPM: gear 1: 11500 rpm
More technical data
Review
Features & Applications
Features
Active Torque Control (ATC) stops the tool body from spinning uncontrolledly if the disc jams – helping to reduce a common safety hazard
Hilti Smart Power technology automatically adjusts power output to suit the material being cut – delivering consistently high cutting performance and protecting the motor from overload
Dead man's switch for extra safety
Rugged dust removal hood (optional) for virtually dustless operation and soft grips for greater working comfort
Ergonomically designed tool for universal use in cutting and grinding
Applications
Cutting and grinding steel and mineral base material
Cutting, rough and fine grinding of metals and mineral materials
Removing coatings on cement and screed
Renovating joints
For surfaces and materials of all kinds
Services
Product warranty against parts and manufacturing irregularities for 20 years
More information about Tool Services
Fleet Management
We manage your tools so you can manage your business.
High-performing tools and latest technology help to increase jobsite productivity.
Monthly usage fee covering all tool, service and repair costs helping to ensure absolute cost control and back-office efficiency.
Theft coverage helps to reduce financial risk and unexpected expenses.
More information about Fleet Management