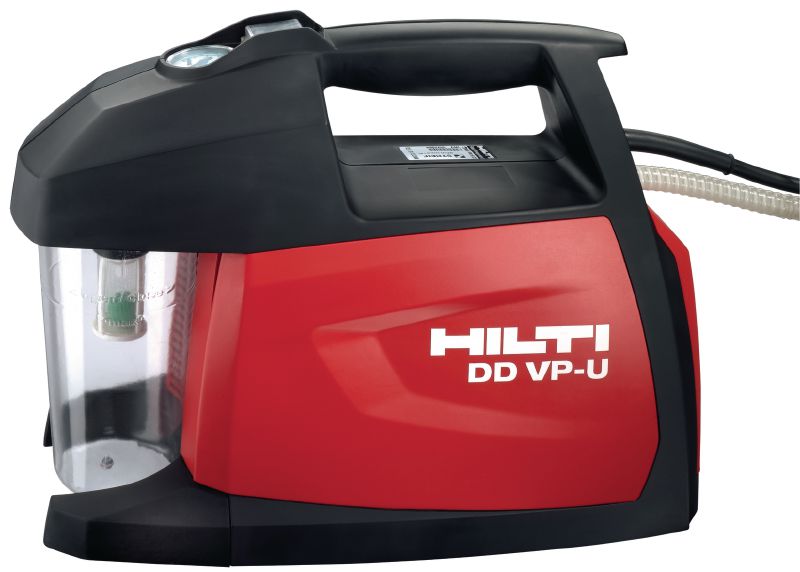 Move cursor over image to zoom.
Click on image to zoom.
Vacuum pump DD VP-U 120V
New product
Item #408998
Vacuum pumps for fastening diamond drilling systems without need for drilling and anchoring
Minimum relative vacuum: 700 mbar
Hose length: 3000 mm
Weight according EPTA-Procedure 01/2003 without battery: 19.8 lb.
More technical data
Review
Features & Applications
Vacuum pump DD VP-U 120V
#408998
Features
Ruggedly built, compact vacuum pump
Compatible to all Hilti vacuum pads and drill stands
High suction capacity
Low noise
Technical Data
Vacuum pump DD VP-U 120V #408998
Documents & Videos
Vacuum pump DD VP-U 120V #408998