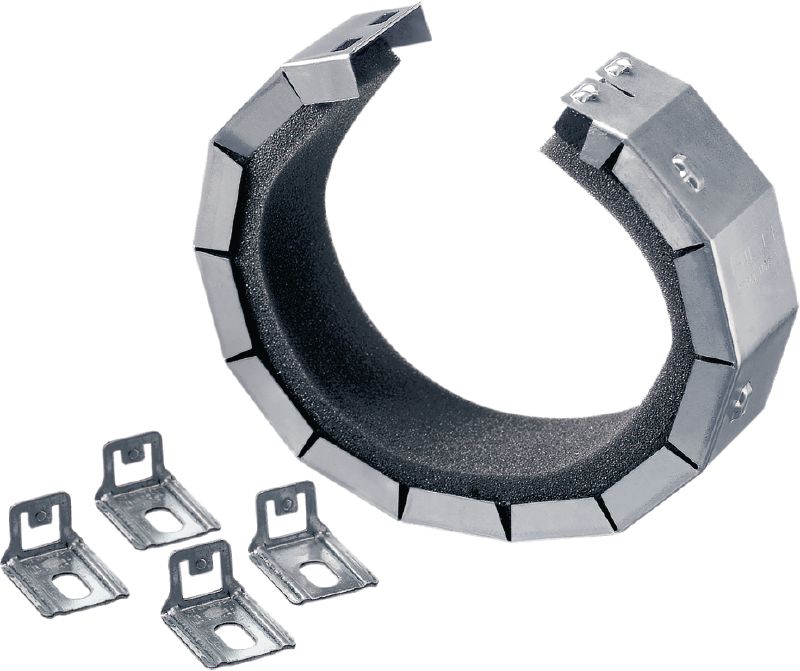 Move cursor over image to zoom.
Click on image to zoom.
CP 643 N firestop collars
New product
Item #r373
BS and UL compliant, FM approved retrofit firestop collar to help create a fire and smoke barrier around existing pipe penetrations
Base materials: Concrete, Drywall, Masonry
LEED VOC: 7.6 g/l
Expansion ratio (unrestricted, up to): 1:17
More technical data
Review
Features & Applications
Features
Designed to simplify firestopping of combustible pipes through fire-rated walls and floors
Latch mechanism for quicker and easier closure
Flexible hook positioning for convenient fastening
Can be uninstalled
Applications
Plastic pipes with diameters from 32-160 mm
For approval or certificate information, please see individual items.