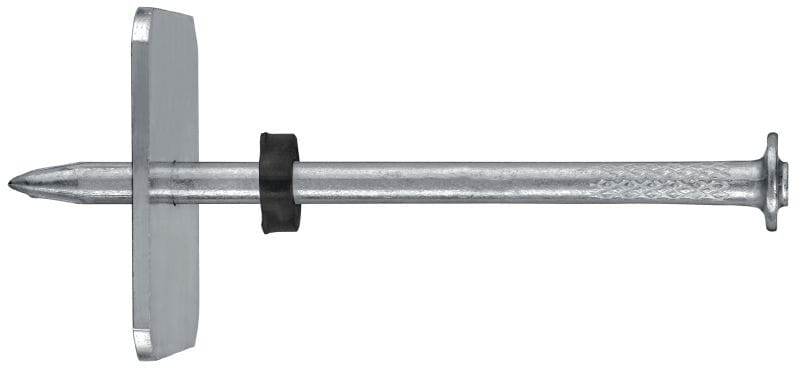 Move cursor over image to zoom.
Click on image to zoom.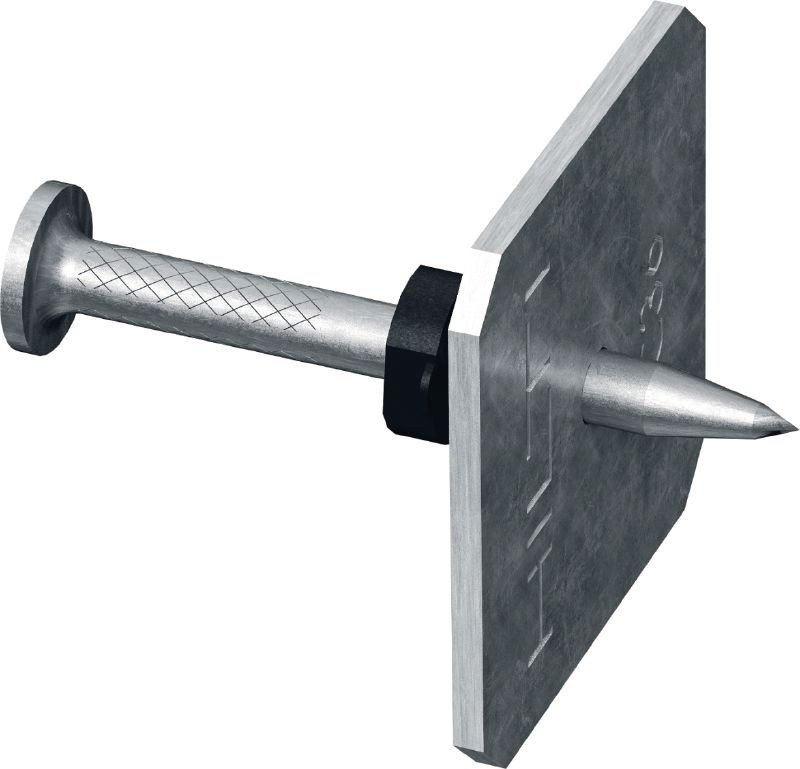 Move cursor over image to zoom.
Click on image to zoom.
X-C P8S Concrete nails with washer
New product
Item #r2907428
Premium single nail with steel washer for fastening to concrete using powder-actuated tools
Minimum thickness of base material (concrete): 80 mm
Environmental Conditions: Dry indoor
Material: Carbon steel
More technical data
Review
Features & Applications
Features
Fastener with pre-mounted washer providing a larger bearing surface for improved clamping of fastened material
Pre-mounted steel washer offers maximum pull-over resistance for fastening soft materials to concrete
Suitable for soft to medium-hard concrete (up to 45 N/mm² concrete strength)
Best suited for fastening to concrete with a hardness of up to 6,000 psi
Applications
Fastening wood to concrete, e.g. 2x4s, plywood, wood battens, formwork, kicker plates
Attaching a variety of materials to masonry block and concrete
Fastening wood profiles to concrete
Fastening termination bars to secure waterproofing membrane or moisture barriers
Wood to concrete, e.g. formwork boards, safety barriers, etc.