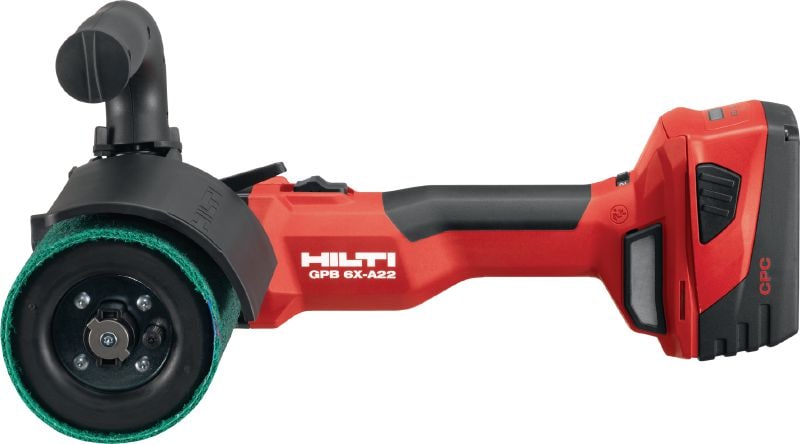 Move cursor over image to zoom.
Click on image to zoom.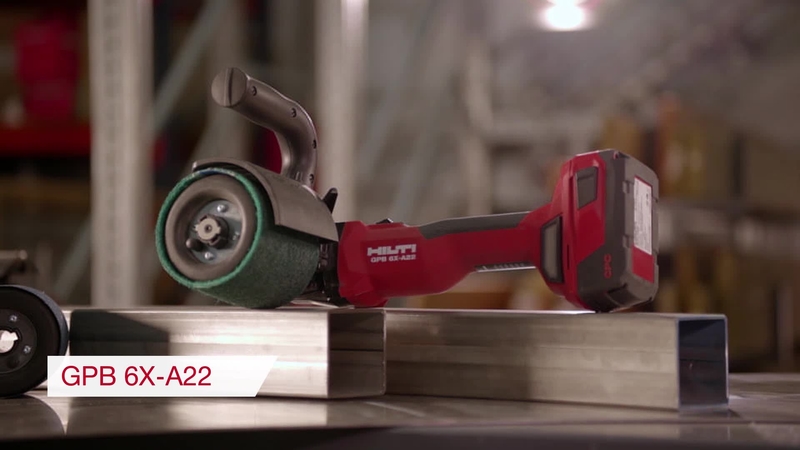 GPB 6X-A22 Promo (16:9, EN)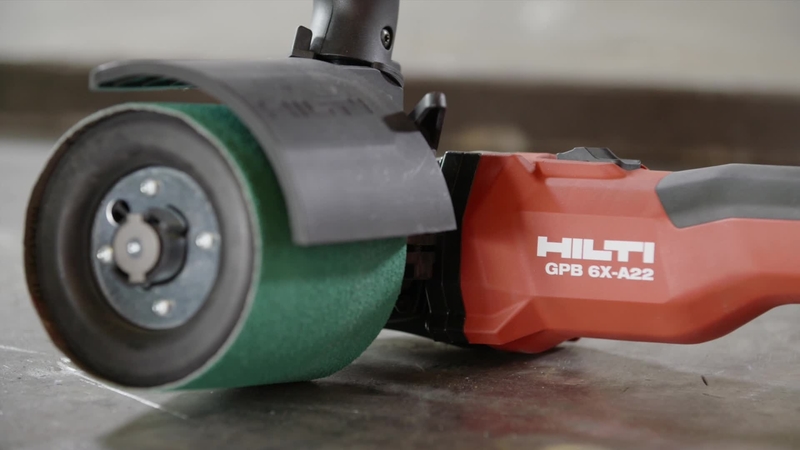 CiC: burnisher GPB 6X-A22 (Clean, 16:9)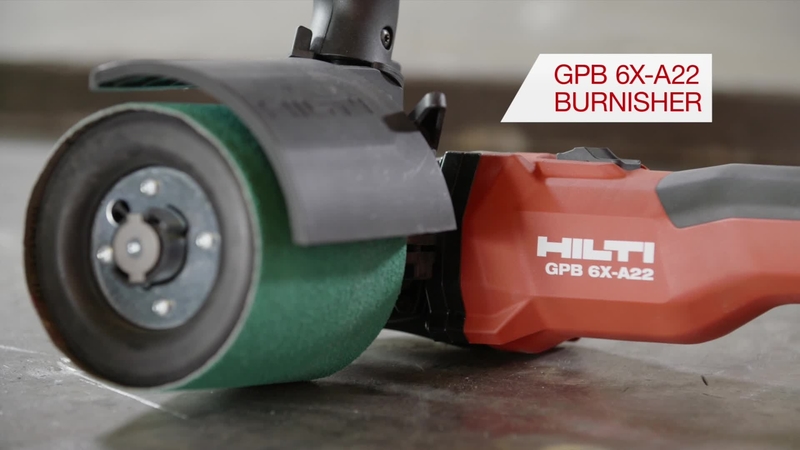 CiC: burnisher GPB 6X-A22 (EN, 16:9)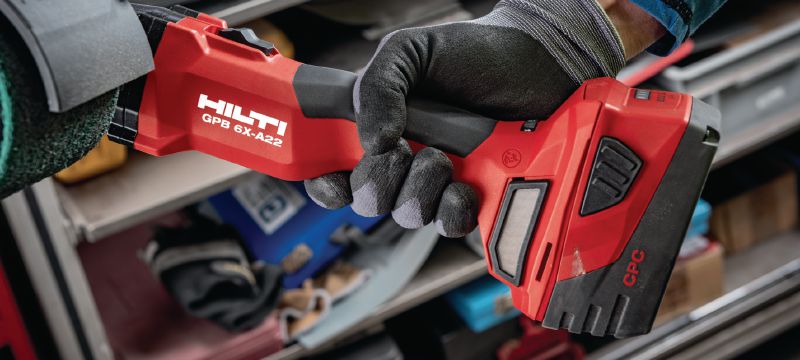 Move cursor over image to zoom.
Click on image to zoom.
GPB 6X-A22 Cordless burnishing machine
New product
Item #r9966265
Cordless 22V burnishing machine with electronic speed control for grinding and finishing stainless/carbon steel, aluminum, copper, brass and titanium
Rated voltage: 21,6 V
Disc diameter: 4 in
Dimensions (LxWxH): 13.6 x 8.5 x 8 in
More technical data
Review
Features & Applications
Features
Precise speed control from 1220-2750 rpm – you can use higher speeds to remove material very quickly, while the lower speeds help you to craft a perfect polished finish on stainless steel
Upgraded ergonomics with lock-on switch – this cordless burnisher fits firmly in your grip, for more comfortable handling and precise control
Tool-free sanding belt/flap wheel changes – minimizing the time spent replacing worn-out abrasives
Cordless tool platform – uses the same Lithium-ion batteries as all your other 22V Hilti power tools
Brushless motor – virtually maintenance-free to minimize tool downtime
Applications
Rough grinding – efficiently removing welding seams, burrs, rust, coatings or tarnish on larger metal surfaces
Fine grinding – finishing carbon and stainless steel to a smooth, uniform and attractive appearance
Surface finishing – removing scratches from steel surfaces
Mirror finishing – polishing stainless steel to a mirror finish
Services
Product warranty against parts and manufacturing irregularities for 20 years
More information about Tool Services
Fleet Management
We manage your tools so you can manage your business.
High-performing tools and latest technology help to increase jobsite productivity.
Monthly usage fee covering all tool, service and repair costs helping to ensure absolute cost control and back-office efficiency.
Theft coverage helps to reduce financial risk and unexpected expenses.
More information about Fleet Management