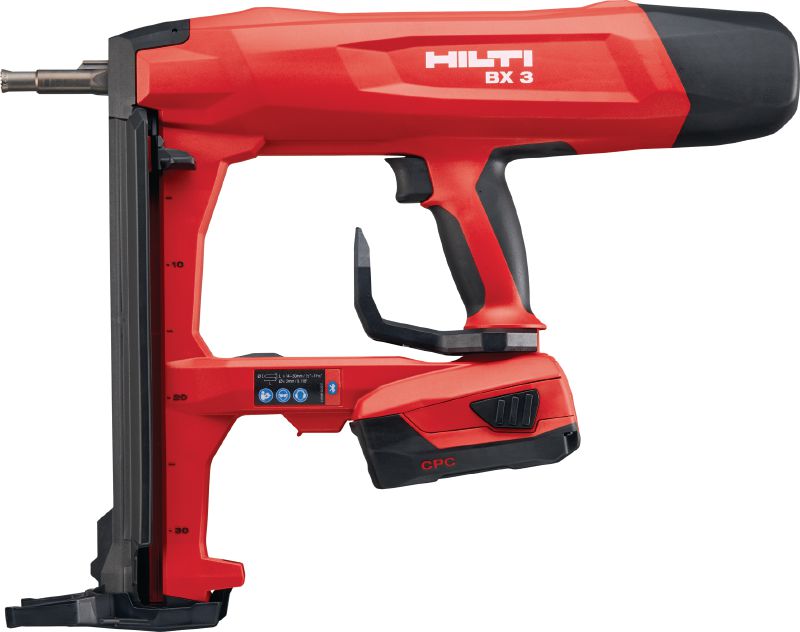 Move cursor over image to zoom.
Click on image to zoom.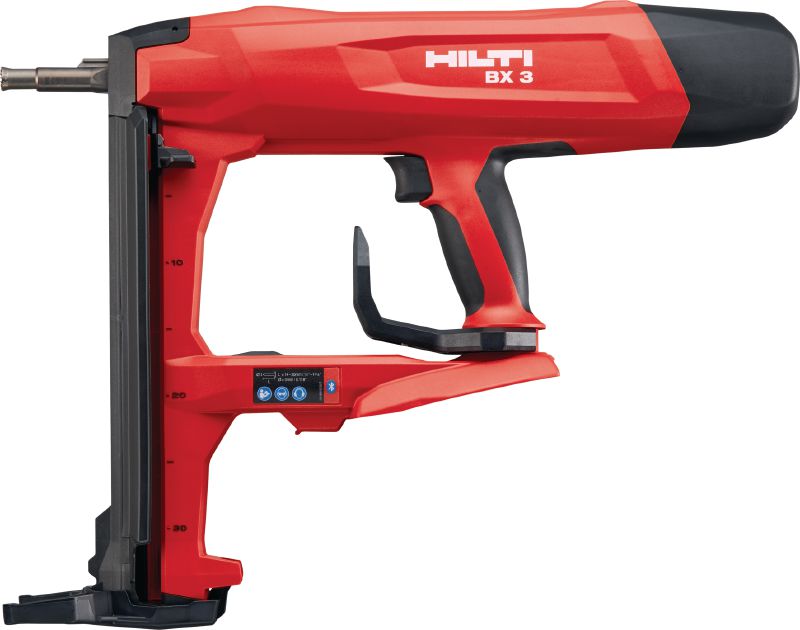 Move cursor over image to zoom.
Click on image to zoom.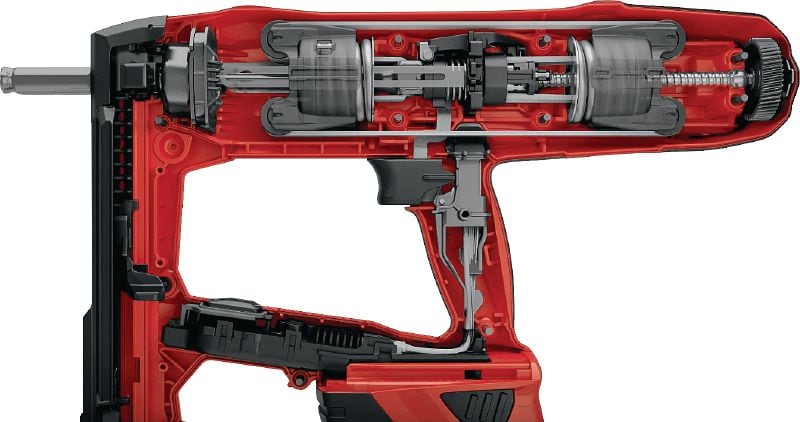 Move cursor over image to zoom.
Click on image to zoom.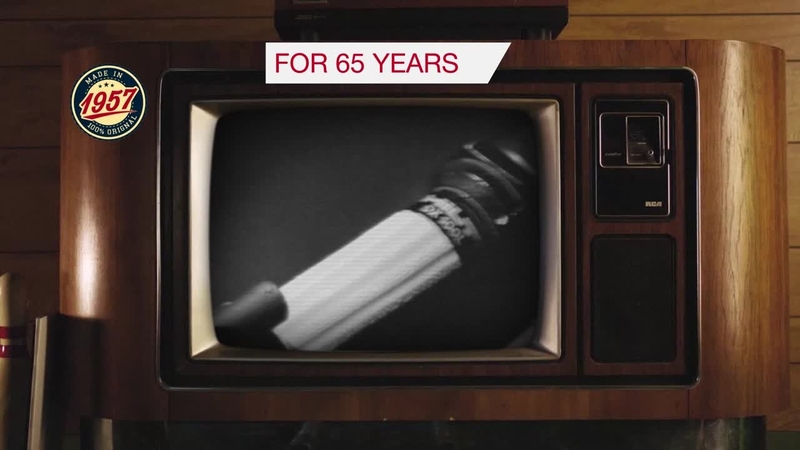 PROMO VIDEO for the BX 3-ME 02 and BX 3 02 (EN)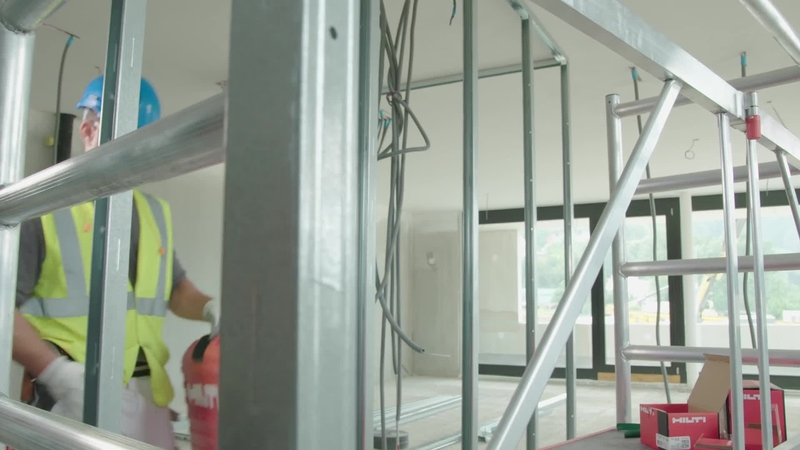 DEMO of the BX 3 02 & BX 3-L 02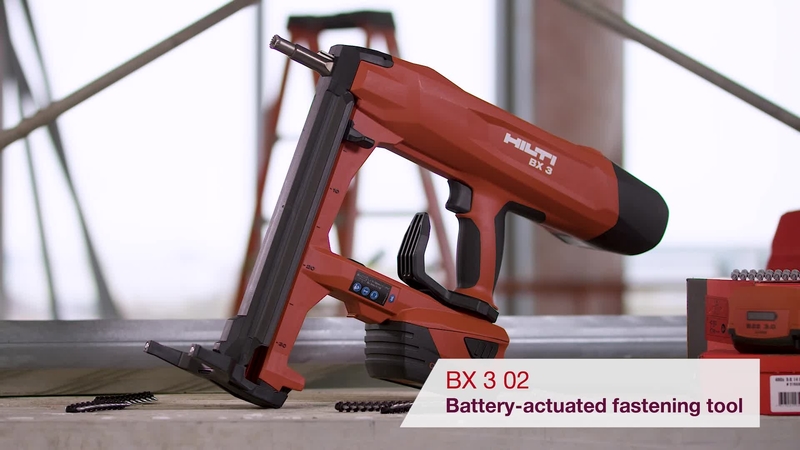 Battery Actuated Fastening Tool for Interior Finishing Applications BX 3 02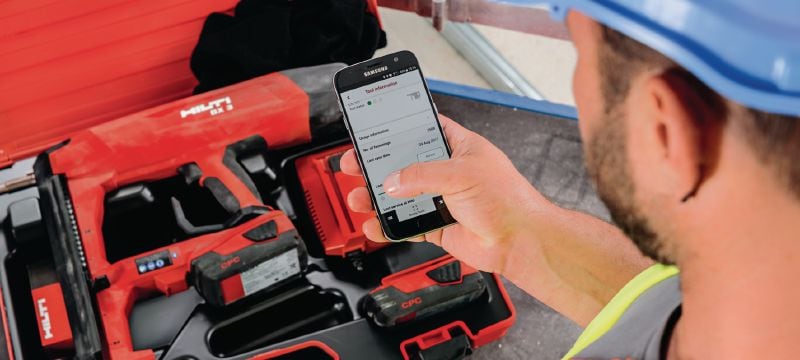 Move cursor over image to zoom.
Click on image to zoom.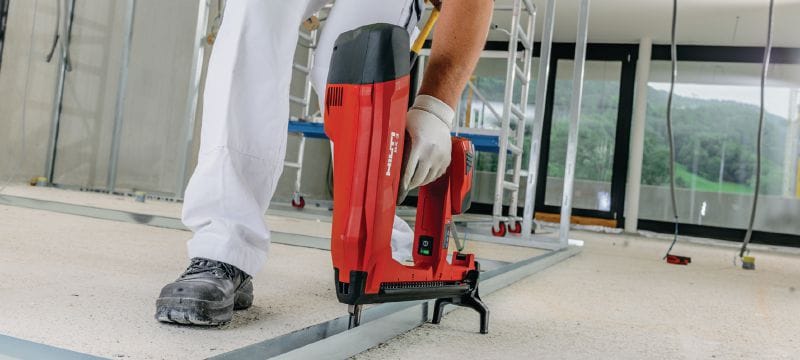 Move cursor over image to zoom.
Click on image to zoom.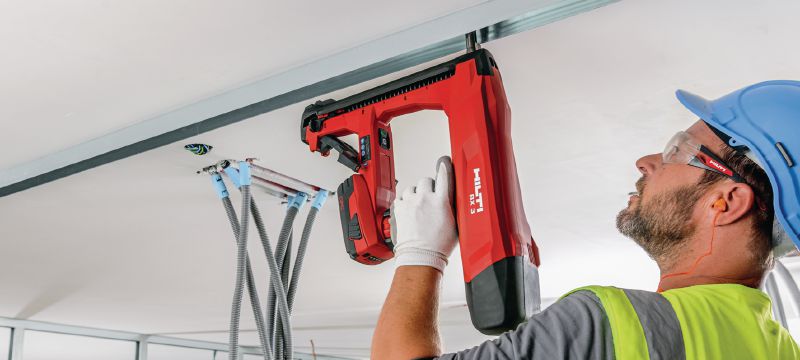 Move cursor over image to zoom.
Click on image to zoom.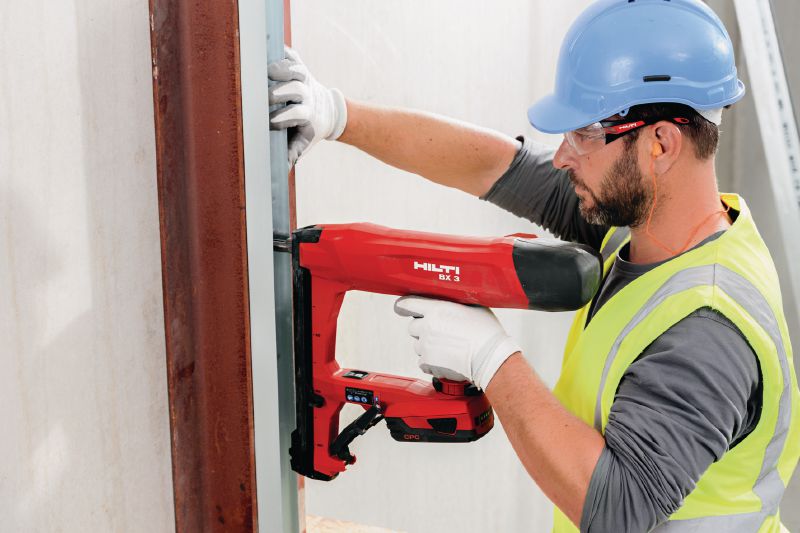 Move cursor over image to zoom.
Click on image to zoom.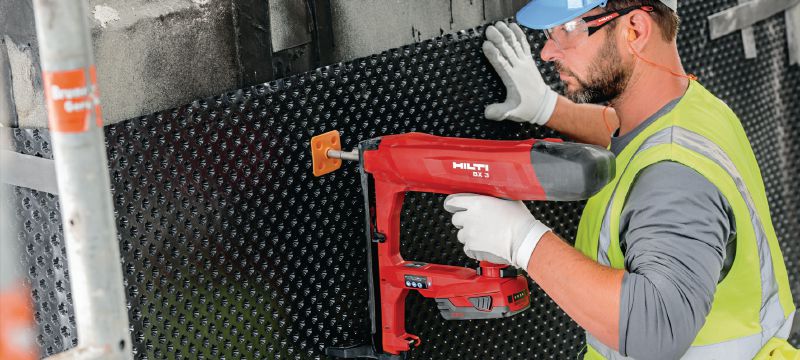 Move cursor over image to zoom.
Click on image to zoom.
BX 3-A22 (02) Cordless fastening tool
New product
Item #r7775900
22V cordless nailer for interior finishing applications
Dimensions (LxWxH): 18.7 x 5.3 x 14.5 in
Tool body weight: 7.7 lb.
Fastener Intake: 30 nails
More technical data
Review
Features & Applications
Features
Second generation of Hilti's combustion-free direct fastening technology – for high-quality, reliable fastening on concrete, steel and concrete masonry units (CMU)
Combustion-free operation – no gas cans or powder cartridges to store and dispose of
Drives up to 800/500/400 fasteners with a single battery charge (depending on B22 battery model - 5.2 Ah, 3.0 Ah or 2.6 Ah)
Magazine capacity of 30 nails
Engineered for high productivity – fastening rate of 1.3 nails per second
Applications
Fastening drywall track to floors, walls and ceilings on concrete, solid masonry or steel
Fastening mesh, membranes or foil with special washer holders to concrete walls
Fastening wall tie connections to concrete, solid masonry or steel – use of the special washer holder is recommended
Suitable for various light-duty fastening applications on concrete, solid masonry or steel
Fastening cables, conduits or various light electrical installations – use of the ME nailer nose is recommended
Services
More information about Tool Services
Fleet Management
We manage your tools so you can manage your business.
Monthly usage fee covering all tool, service and repair costs helping to ensure absolute cost control and back-office efficiency.
High-performing tools and latest technology help to increase jobsite productivity.
Theft coverage helps to reduce financial risk and unexpected expenses.
More information about Fleet Management
BX 3-A22
New generation battery-actuated direct fastening tool for fast and reliable fastenings
The BX 3-A22 02, the successor of the BX 3, was developed specifically for drywall contractors for interior track fastening to concrete and steel.
The new BX 3 02 delivers real jobsite benefits: it's 30% faster than the first-generation BX 3, has higher magazine capacity, and an extended battery reach.
And it gets even better: the new tool is smart! 
Suitable for a broad range of materials
Concrete
Steel
Masonry
A GAME-CHANGER: COMBUSTION-FREE AND POWERED BY YOUR EXISTING 22V BATTERY
Mechanical and electrical
With a short stroke, low recoil and fewer nail jams, the BX 3-ME 02 tool helps make mechanical and electrical fastening hassle-free. Productivity gains can also be made when working with premium pins in steel.
Interior finishing
Speed matters. That's why we have designed the BX 3 02 tool to be capable of making one fastening per second, allowing you to power through projects like drywall installation. Plus, a longer 30 nail magazine and nail refill indicator help keep you productive.
Propellant free
BX 3 is combustion-free (no powder or gas) and entirely powered by your existing 22V Li-ion batteries. All the power you need, with none of the hassle of ordering, delivering and disposing of gas cans on-site. Additionally, with lower recoil, noise, and fewer nail jams, you save even more time.
Smart tools
Our second-generation BX 3 joins the growing number of Hilti tools that talk to you. Using the tool's built-in Bluetooth technology and our Hilti Connect App, you can track the number of fastenings, watch how-to videos, actively troubleshoot for routine maintenance, and even arrange a service or repair directly on the jobsite.
DIRECT FASTENING SOLUTIONS FOR ATTACHING CABLES TO CONCRETE, STEEL, AND TYPES OF SOLID MASONRY
X-P B3 MX
High-performance collated nail for concrete, for the BX 3 cordless electric nailer
X-C B3 MX
Standard collated nail for use with the BX 3 cordless nailer on concrete and other base materials
X-UCT MX
Universal cable tie holder
HELPING YOU KEEP YOUR JOBS IN FULL SWING
Services to keep you performing
Unforeseen or hidden factors like lost or damaged tools and repair costs can lead to serious productivity issues on the jobsite.
Our service offerings help you avoid these additional costs and keep you working.