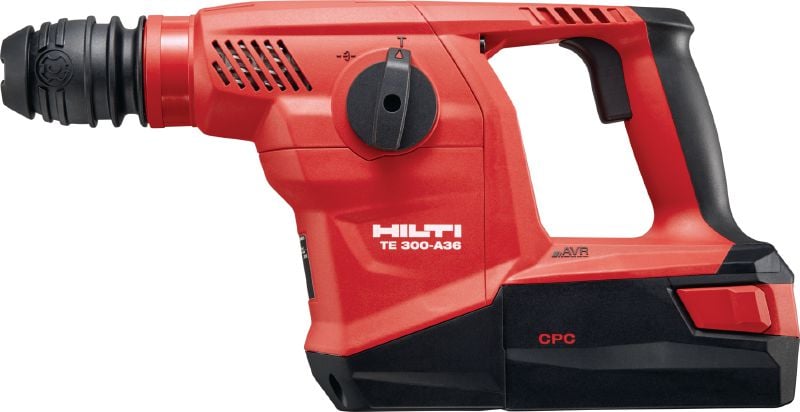 Move cursor over image to zoom.
Click on image to zoom.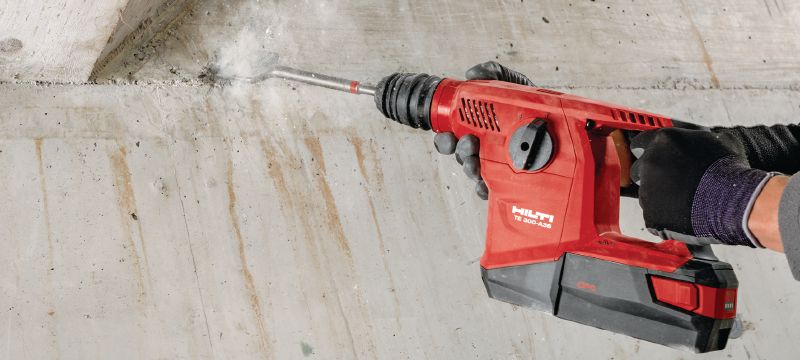 Move cursor over image to zoom.
Click on image to zoom.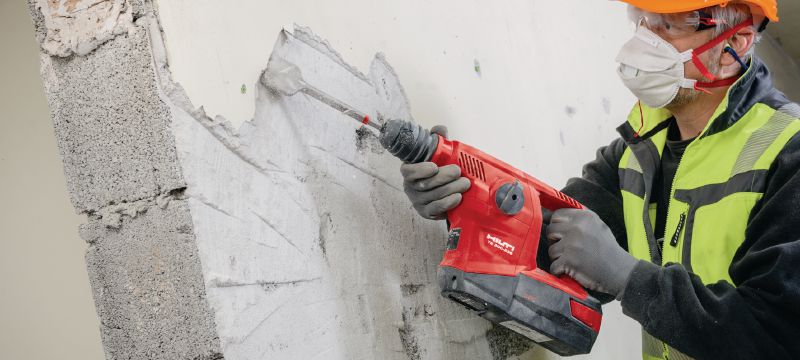 Move cursor over image to zoom.
Click on image to zoom.
TE 300-A36 SDS Plus breaker
New product
Item #r8795299
Light SDS Plus (TE-C) cordless chipper for surface corrections on concrete and masonry
Working direction: Wall
Tool chuck type: TE-C (SDS Plus)
Single impact energy: 2.7 ft-lbs
More technical data
Review
Features & Applications
Features
Higher productivity through greater mobility
Brushless motor for exceptionally high performance, low maintenance and superior system efficiency
High-capacity battery and powerful charger for short charging times, enabling up to a full day's work with one battery
Active Vibration Reduction (AVR) makes the tool much less tiring to use – helping to increase daily productivity
Applications
Corrective chiseling
Removing surface imperfections on concrete
Removing tiles and plaster
Light chiseling on brick and block, corrective chiseling and finishing on concrete
Exposing reinforcing bars for concrete repair work
Services
Product warranty against parts and manufacturing irregularities for 20 years
Service is free of charge up to 2 years, including wear & tear, pick-up and delivery
1 or free, in and out of the repair center the same day or repair is free of charge
More information about Tool Services
Fleet Management
We manage your tools so you can manage your business.
Monthly usage fee covering all tool, service and repair costs helping to ensure absolute cost control and back-office efficiency.
High-performing tools and latest technology help to increase jobsite productivity.
Loan tools during repair to reduce downtime.
Temporary tools for peak times and special applications help to reduce investments.
Theft coverage helps to reduce financial risk and unexpected expenses.
More information about Fleet Management