How the Internet of Things drives productivity in construction
Our connected tools and asset management solutions help digitalize processes around tools and equipment to gain efficiency and competitive advantage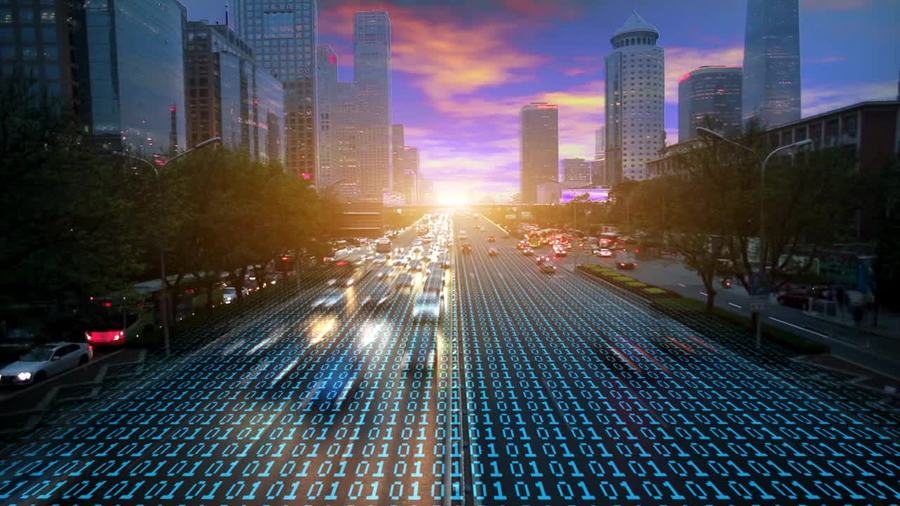 What do we mean by the Internet of Things (IoT)?
IoT essentially links physical things, such as a power tool, a compressor or a safety harness, with digital information and processes. By equipping these physical things with sensors and connectivity, data can be automatically captured in the field and fed to software that helps companies to run important business processes. The technologies required to successfully implement IoT are now available at a size, cost and level of reliability that makes it a viable proposition for the construction industry.

The Internet of Things will play a critical role in bringing productivity to construction
Compared with many other sectors, the productivity gains in construction have been modest over the last decades. Scattered jobsite locations, information gaps – between the office and jobsites or between the design and construction phases – and complex collaboration among different trades in the field have always been challenges for the construction industry. IoT holds the promise to overcome many of the associated problems.

We have a long tradition of developing solutions to help companies in the construction industry improve their productivity and their tool management. Our innovations have always been fueled by our deep understanding of our customers' challenges and needs, which is enabled by over 200,000 daily customer interactions. It is therefore only natural that we are able to drive innovation with IoT.
In the application of IoT technology alongside tailor-made implementation and support services, we see a golden opportunity for the construction industry to enter a new era of increased productivity on the jobsite, in the warehouse and in the back office. That could mean helping you to automate the management of your tools and assets, collecting data from your tools and other non-Hilti assets to increase the utilization of tool and asset parks and to make more informed decisions.
Other opportunities involve optimizing preventative maintenance and helping you to intelligently adapt your tools to specific jobsite applications. It is also possible to combine tool usage data with other data sources to measure and improve the productivity of entire workflows.
The potential for productivity gains that IoT could help to unlock in the construction industry is huge. In an industry with increasing cost pressures, early adopters will gain significant competitive advantage over those that follow. Beyond productivity, IoT can also help to increase safety in the field and to manage risks and regulation related to health and safety.
Technology is the enabler but people make the difference in the digital transformation
Technology is only part of the solution. Equally important is the ability to successfully implement the technology and drive change management within the organization. At Hilti we strive to make a difference by helping our customers around the globe to adopt these new digital solutions. We understand that digital transformation requires organizational change management and a focus on people. That's why we offer implementation, training and support services on site for our customers and their teams.