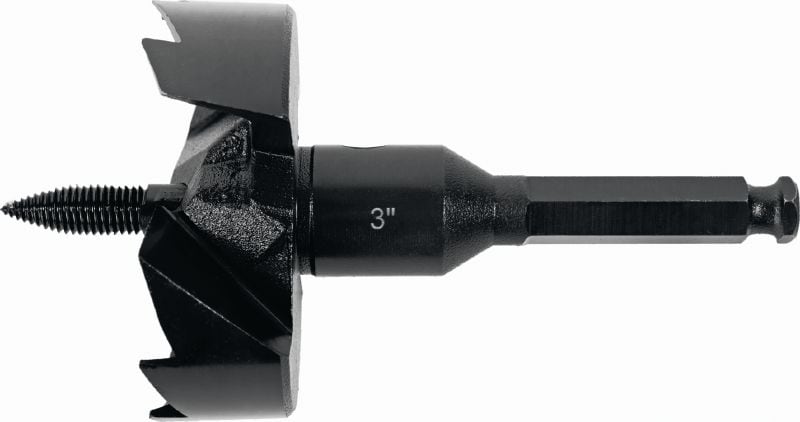 Move cursor over image to zoom.
Click on image to zoom.
Self-Feed Bits
New product
Item #r13181467
Self-Feed Bits designed for fast drilling of deep holes in wood
Review
Features & Applications
Features
Deeper reach than a hole saw into wood. No need to remove wood plugs.
Ideal for drilling holes in wood for plumbing and running pipe.
Extensions available up to 24" length for increased drilling depth.
4-6 business days lead time
Applications
Fast continuous and self feeding drilling in wood, timber, plywood, and drywall.
Ideal for rough-in work into wood.