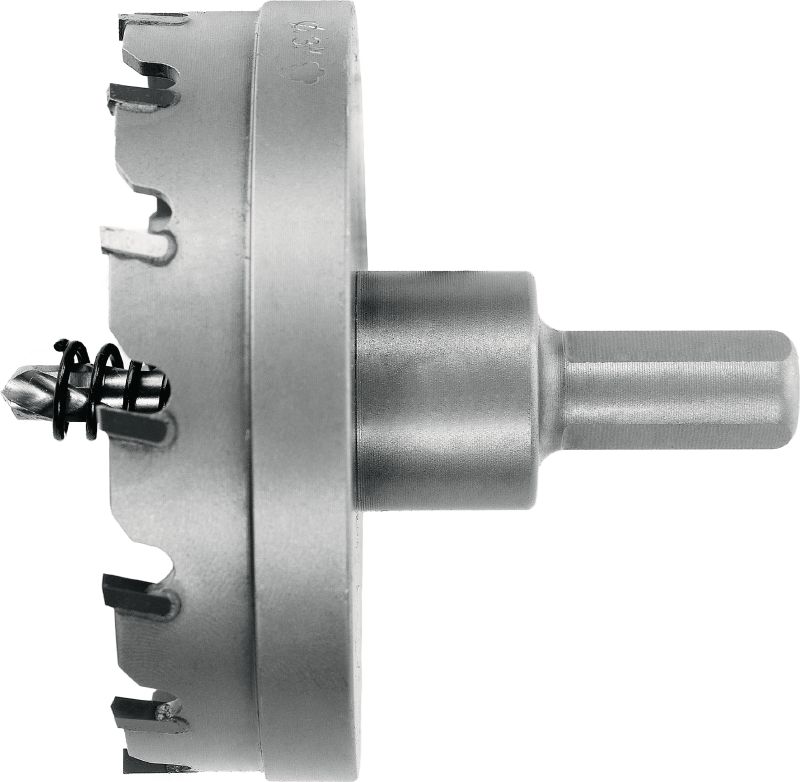 Move cursor over image to zoom.
Click on image to zoom.
TCT Hole Cutters
New product
Item #r13081878
Tungsten Carbide Teeth Hole Cutters for fast drilling in steel, stainless, and tough alloys.
Base material: Metal, Stainless steel, Sheet Metal, Metal Plate, Carbon steel, Cast iron
Connection end: Hex shank
Product Class: Premium
More technical data
Review
Features & Applications
Features
Longer lifetime on metal than traditional bi-metal hole saws.
Tungsten Carbide designed to cut faster and cleaner on steel, stainless and through metal alloys.
Built-in spring to eject the slug, saving time.
4-6 business days lead time
Applications
3/16" and 1/2" depth ideal for drilling on sheet metal and electrical boxes.
1-3/8" and 2" depth perfect for drilling on metal plates and structural steel.