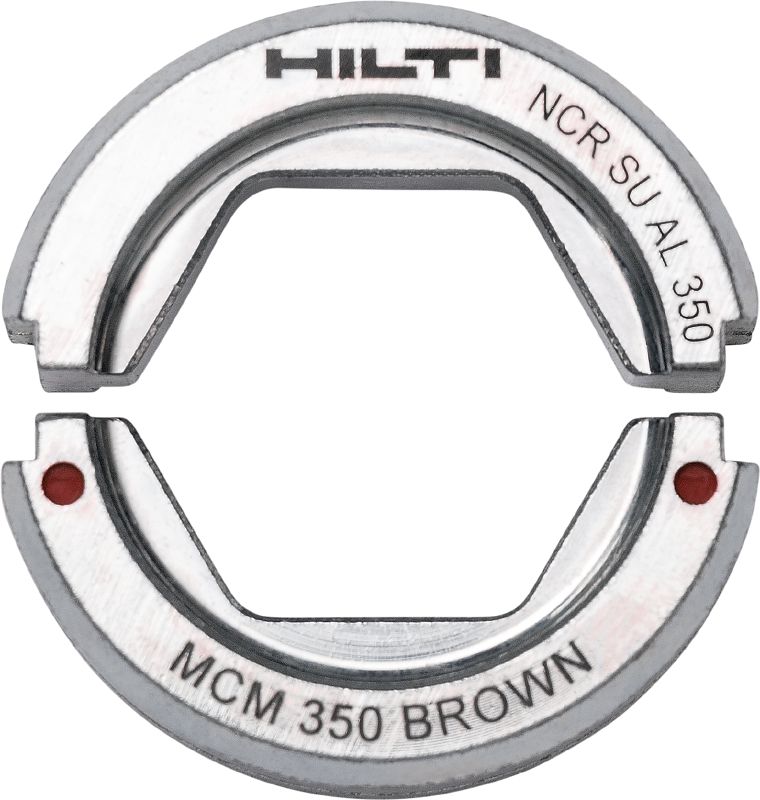 Move cursor over image to zoom.
Click on image to zoom.
6T U-dies for aluminum
New product
Item #r7794716
U dies for aluminum conductors from 8 AWG to 350 kcmil gauge
Review
Features & Applications
Features
Clear index markings for size of conductor.
Conductor size emboss on inside of die.
Applications
Crimping aluminum conductors.