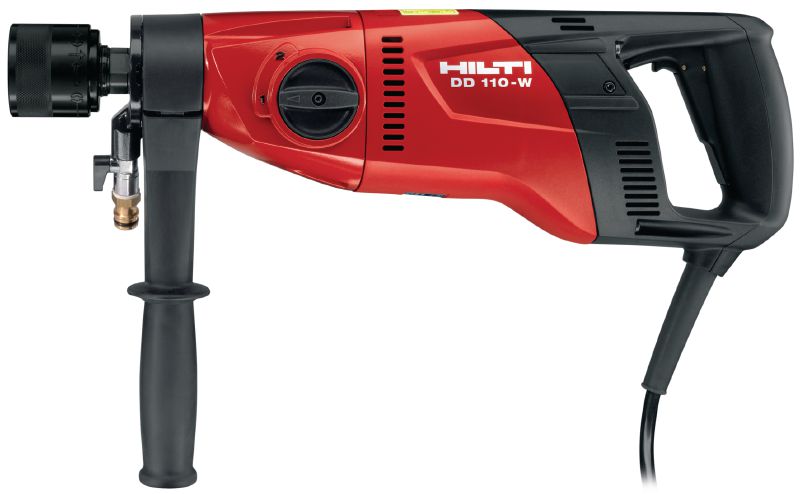 Move cursor over image to zoom.
Click on image to zoom.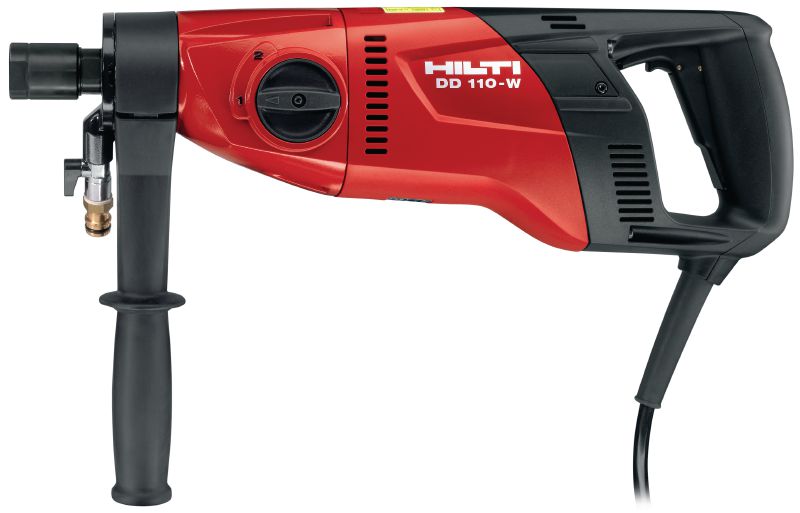 Move cursor over image to zoom.
Click on image to zoom.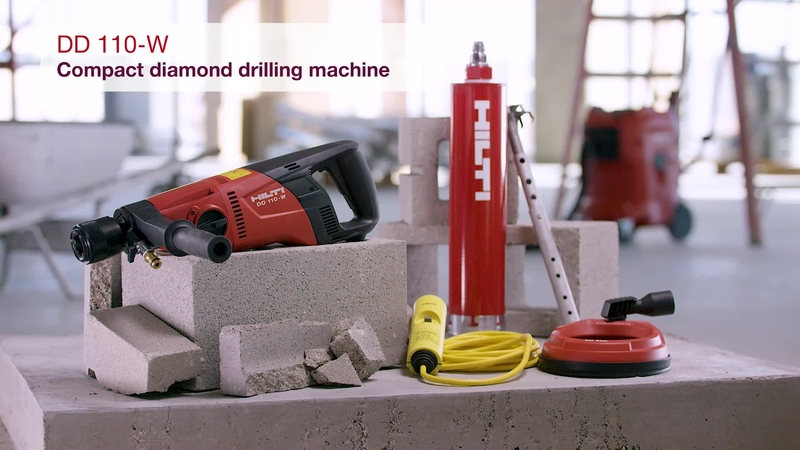 Hand-Held Wet and Dry Diamond Drilling Machine DD 110-W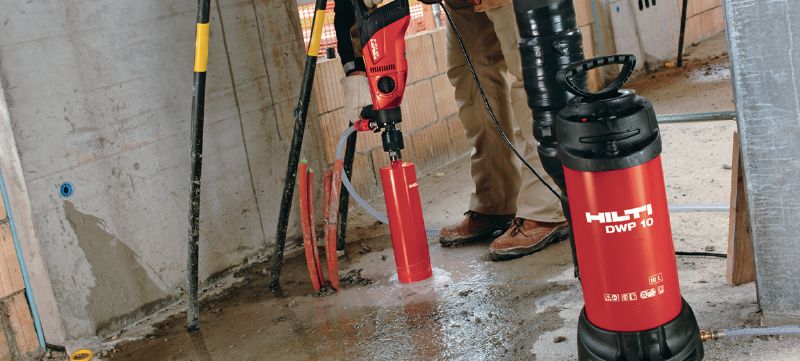 Move cursor over image to zoom.
Click on image to zoom.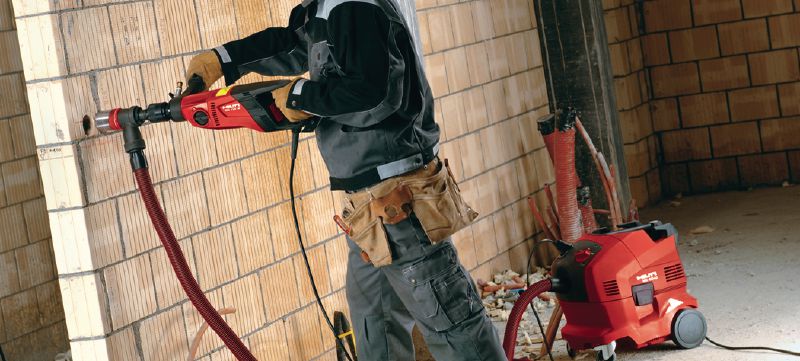 Move cursor over image to zoom.
Click on image to zoom.
DD 110-W Core drill
New product
Item #r4141
Compact, light diamond coring machine for wet or dry handheld coring from 16-162 mm (5/8 - 6-3/8") in diameter
Diameter range: 5/8 - 6-3/8 in
Base material: Concrete, Masonry
Operation mode: Hand-held drilling system
More technical data
Review
Features & Applications
Features
High motor performance and sturdy two-speed gearing for optimum drilling speed
Compact, lightweight unit – for much easier handling
Safety clutch, overload protection and safety switch for maximum peace of mind when operating
Drills penetrations quickly and effortlessly in brick, block and concrete
Hilti BI+ quick-release connection lets you change core bits in seconds - no tools required (keyless system)
Applications
Handheld wet coring in reinforced concrete
Dry coring in aerated concrete, sandlime block, perforated brick, solid brick and clinker
Drilling of sockets for the installation of electrical fittings
Through holes for cables and cable trays
Through holes for pipes etc. in plumbing, heating and air conditioning installation
For approval or certificate information, please see individual items.
Services
1 or free, in and out of the repair center the same day or repair is free of charge
Service is free of charge up to 2 years, including wear & tear, pick-up and delivery
Product warranty against parts and manufacturing irregularities for 20 years
More information about Tool Services
Fleet Management
We manage your tools so you can manage your business.
Monthly usage fee covering all tool, service and repair costs helping to ensure absolute cost control and back-office efficiency.
High-performing tools and latest technology help to increase jobsite productivity.
Temporary tools for peak times and special applications help to reduce investments.
Theft coverage helps to reduce financial risk and unexpected expenses.
More information about Fleet Management