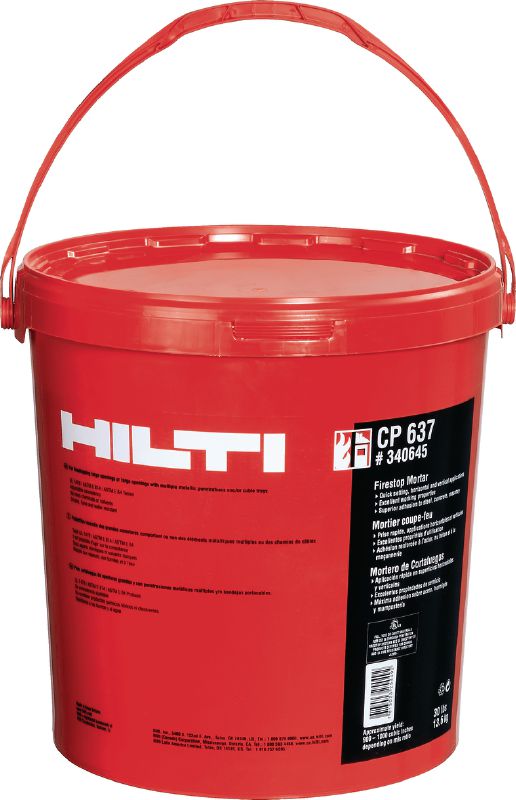 Move cursor over image to zoom.
Click on image to zoom.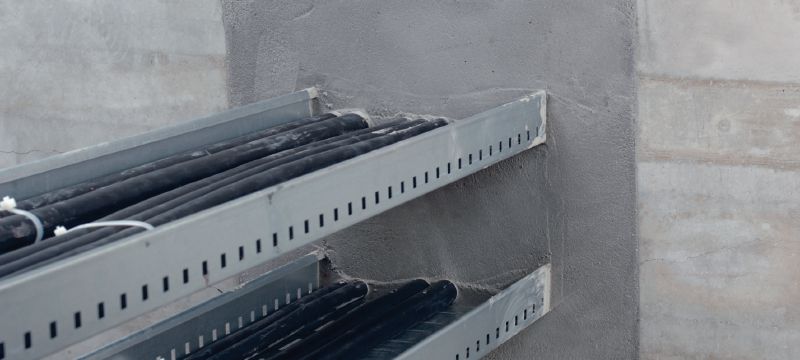 Move cursor over image to zoom.
Click on image to zoom.
CP 637 Firestop mortar
New product
Item #r2276
Firestop mortar to help prevent fire and smoke from spreading through large openings and load-bearing applications
Color: Light red
Cured density - range: 56 - 62 lb/ft³
Storage and transportation temperature range: 40 - 95 °F
More technical data
Review
Features & Applications
Features
Quick-setting – formwork can be removed in as little as two hours
Easier to work with – saves time
Can be pumped, poured or troweled – easy to form and apply
Can be used in wall and floor applications
No shrinkage
Applications
Permanent fire seal for cables and cable trays
Permanent fire seal for non-combustible pipes and combustible pipes (in combination with collars or wraps)
Medium to large multiple penetrations in concrete and masonry in combination with other products
Suitable for spans up to 800 mm
Suitable for unreinforced spans up to 800 mm
For approval or certificate information, please see individual items.