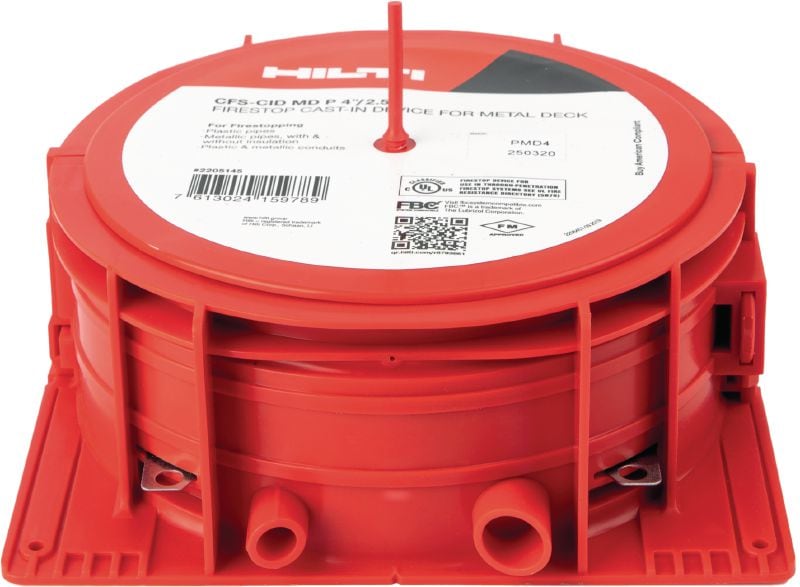 Move cursor over image to zoom.
Click on image to zoom.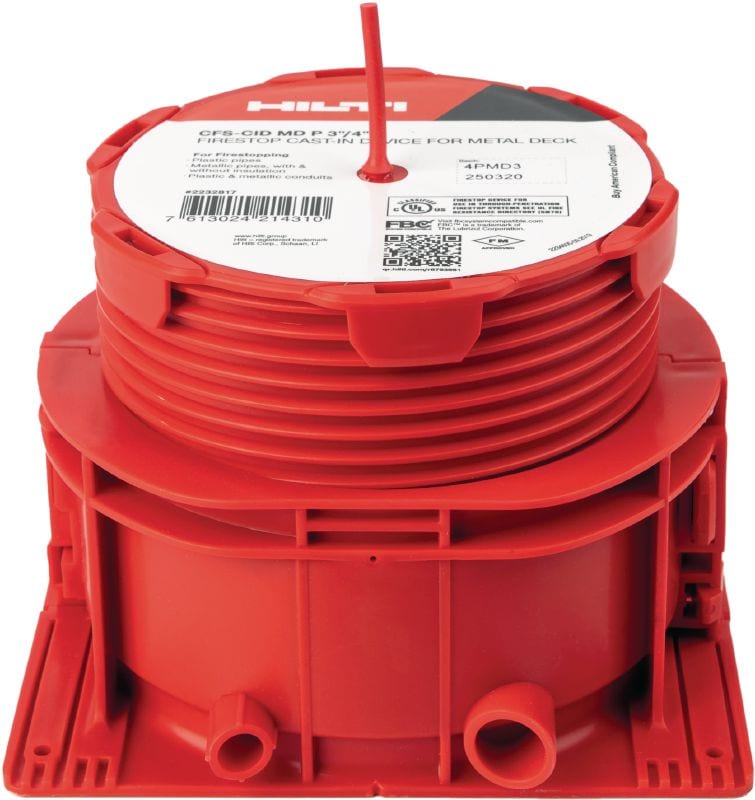 Move cursor over image to zoom.
Click on image to zoom.
CFS-CID MD P cast-in firestop sleeve for metal decks
New product
Item #r8793661
One-step firestop cast-in sleeve for plastic pipe penetrations through corrugated metal deck slabs
Review
Features & Applications
Features
Quick and simple installation – designed to help increase your productivity and reduce labor costs
Peace of mind – cast-in devices help to remove scope for errors compared to traditional methods, leading to more reliable firestopping of vertical penetrations
Creates an opening with the firestop already included – no need to firestop the penetration afterwards
Integrated moisture and smoke seal – no additional backfilling required
Steel deck reinforcement or additional shoring may not be needed to support the steel deck as a form during the construction phase
Applications
Opening creation in corrugated metal deck slabs to run pipes or conduits
Designed to work in composite W3 and W2 floor decks for wide number of manufacturers
Sealing combustible and non-combustible penetrations
For slab thickness 2.5" and above from the top of the deck
Concrete floor assemblies rated up to 3 hours
For approval or certificate information, please see individual items.