Move cursor over image to zoom.
Click on image to zoom.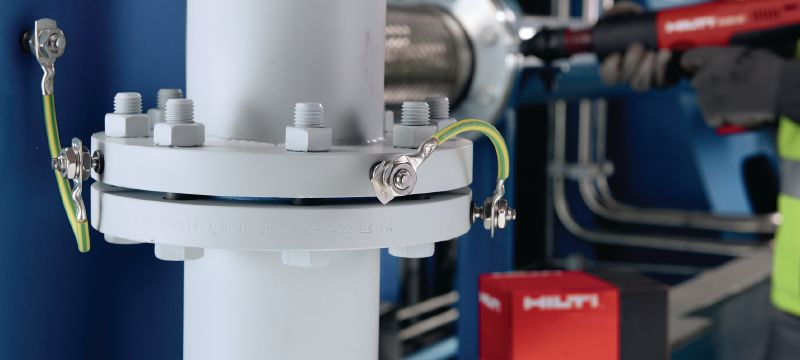 Move cursor over image to zoom.
Click on image to zoom.
X-BT-ER Stainless steel threaded studs
New product
Item #r8777397
Threaded stud for electrical connectors on steel in highly corrosive environments
Base materials: Steel, Stainless steel, Cast iron
Minimum thickness of base material (steel): 5/16 in
Corrosion protection: Equivalent corrosion protection as A4(316)
More technical data
Review
Features & Applications
Features
No rework necessary on coated steel – corrosion protection remains intact
Enhanced safety – allows electrical current to flow through the stud and then discharges it properly into the base material
Portable, cordless system – eliminates the need for long electric supply cords
Fast – ideal for fastening directly to coated or treated steel
Corrosion-resistant – suitable for marine, offshore and petrochemical applications, power plants, etc.
Applications
Functional bonding
Protective bonding
Terminal connection
Lightning protection
Bonding and earthing/grounding
For approval or certificate information, please see individual items.