Move cursor over image to zoom.
Click on image to zoom.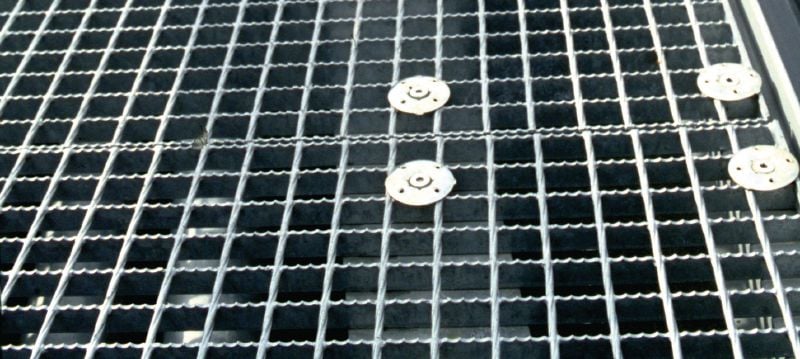 Move cursor over image to zoom.
Click on image to zoom.
X-ST-GR M8 Threaded studs
New product
Item #r5131777
Threaded stud for grating and multi-purpose fastenings on steel in mildly corrosive environments
Base materials: Steel
Minimum thickness of base material (steel): 1/4 in
Corrosion protection: Stainless steel A4(316) or equivalent
More technical data
Review
Features & Applications
Features
Corrosion-resistant fastener, ideal for direct fastening on steel
Suitable for mildly corrosive environments
Part of a convenient powder actuated fastening system that provides total mobility and independence from electric power supplies
No need to pre-drill
The fully-automatic DX 460 nailer drives up to 240 fasteners per hour
Applications
Fastening grating and checker plates in corrosive environments such as onshore installations, petrochemical facilities, power plants, etc.
Fastening light-duty electrical and mechanical components
Fastening cable trays and cable runs using channels or conduit clips
Fastening junction boxes, switchgear and instrumentation panels directly or using channels
For approval or certificate information, please see individual items.