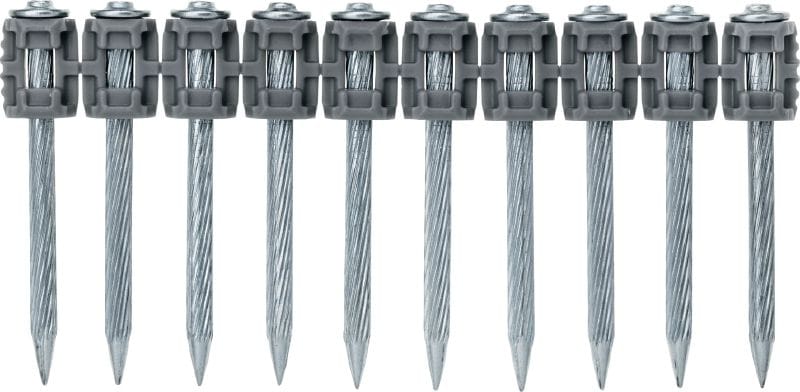 Move cursor over image to zoom.
Click on image to zoom.
X-PN G3 MX Plywood fasteners (collated)
New product
Item #r4750987
Premium collated nails for fastening plywood to steel framing using the GX 3 nailer
Base materials: Steel
Minimum thickness of base material (steel): 3/16 in
Corrosion protection: Galvanized zinc coated <20 µm
More technical data
Review
Features & Applications
Features
With knurled shank, optimized for fastening plywood and OSB to cold-formed steel framing
Faster and more productive than traditional methods using screws
Unique knurling geometry for improved reliability and higher load performance
One fastener length covers the most common shear wall applications involving 14-20 gauge cold-formed steel framing
Applications
Fastening plywood sheets to metal frames.