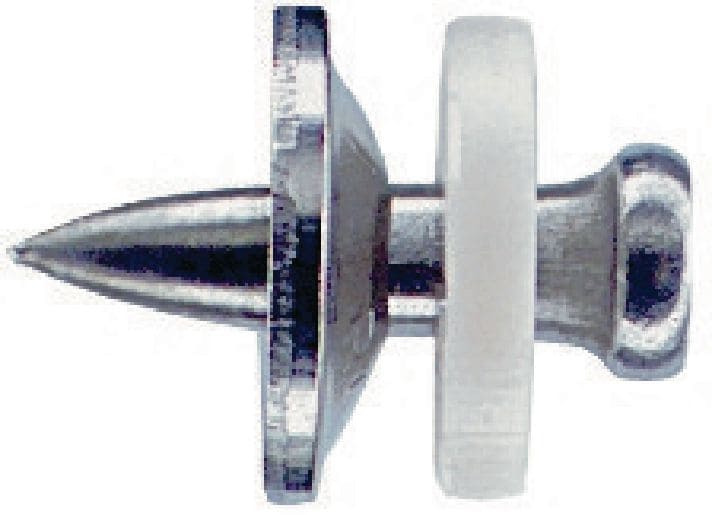 Move cursor over image to zoom.
Click on image to zoom.
X-CR S12 Stainless steel nails with washer
New product
Item #r2340
Single nail for use with powder actuated tools on steel in corrosive environments
Base materials: Steel
Minimum thickness of base material (steel): 1/4 in
Corrosion protection: Stainless steel A4(316) or equivalent
More technical data
Review
Features & Applications
Features
Stainless steel
Corrosion-resistant
Nails for fastening to steel
Engineered for high-quality, reliable fastening
Suitable for universal use
Applications
Fastening in outdoor applications, directly or indirectly exposed to the weather
Fastening metal sheets or soft materials to steel
For approval or certificate information, please see individual items.