Move cursor over image to zoom.
Click on image to zoom.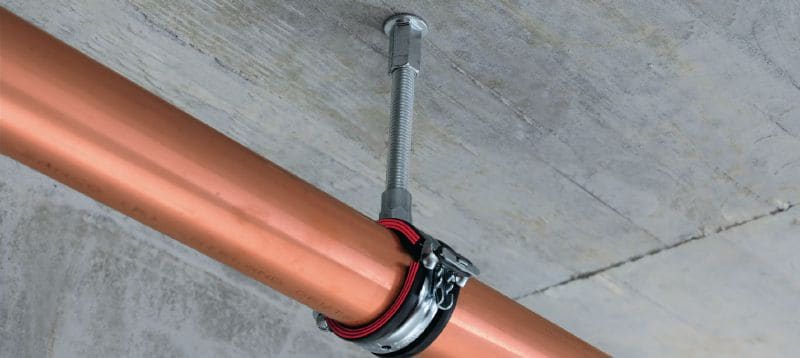 Move cursor over image to zoom.
Click on image to zoom.
KH-EZ E Screw anchor with externally threaded head
New product
Item #r7846325
Ultimate screw anchor for quicker and more economical fastenings to concrete (carbon steel, externally threaded head)
Material, corrosion: Carbon steel, zinc-plated
Head configuration: Externally threaded
Drill bit diameter: 1/4 in
More technical data
Review
Features & Applications
Features
Highly productive solution especially suited for seismic and cracked concrete applications requiring an ICC approval
Quicker and easier to install than wedge anchors – no cleaning, no high-accuracy torque wrench and no hammering required
Easier to set, even under critical conditions – optimized screw threads and cutting edges suitable for high-strength concrete, used drill bits, rebar hits, and other challenging base materials
For use with standard ANSI-tolerance drill bits – no special tolerance drill bits required when installing these screw anchors
FM approved for hanging of pipes up to 4" diameter
Applications
Light fixtures and pipe hanging
Sewage water pipes
Direct pipe-ring attachment
Light fixtures
Acoustic ceilings
For approval or certificate information, please see individual items.