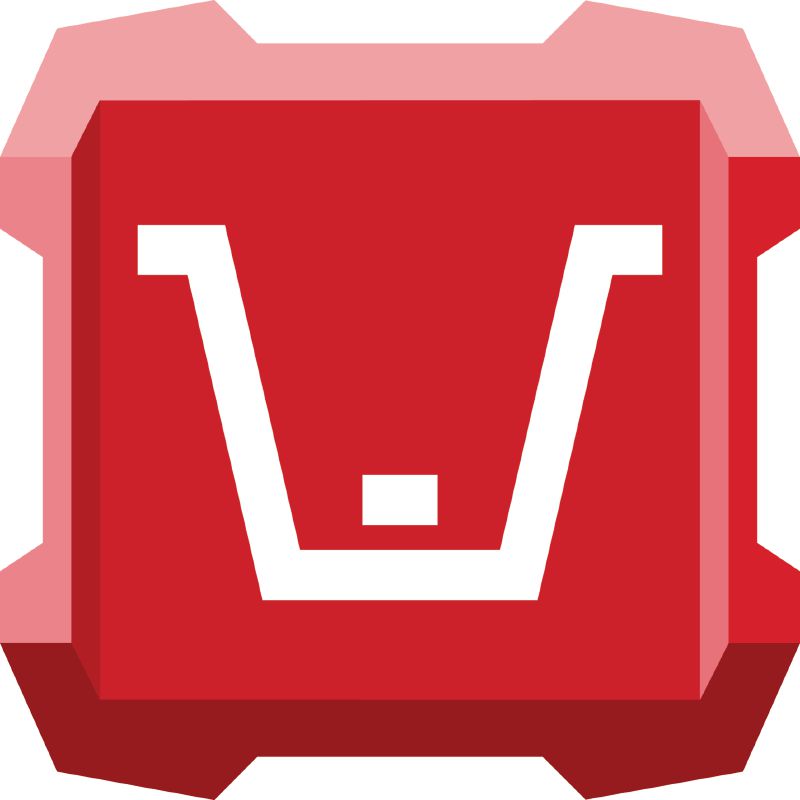 Move cursor over image to zoom.
Click on image to zoom.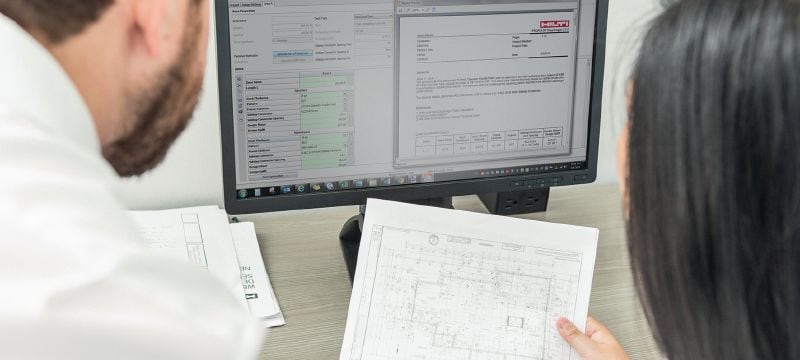 Move cursor over image to zoom.
Click on image to zoom.
PROFIS DF Diaphragm
New product
Item #r3605369
PC software to design a cost-effective fastening solution for steel deck diaphragms
Graphic card requirement: DirectX9 compatible graphics adapter with 64 MB RAM
Minimum required disc space: 200 MB
Memory (RAM) requirements: 500 MB
More technical data
Review
Highlights
Makes steel roof/floor deck system design easy
Steel deck, roof and floor systems designed in accordance with the SDI Diaphragm Design Method
Choice of puddle welds, screws or Hilti mechanical fasteners
Includes the latest ICC-ES AC43 performance data
Design optimization feature to produce the most cost-effective design solution
Specification of steel deck attachment solutions or creation of submittals for existing projects
Fastener estimation tool for improved cost estimation
Available to download free of charge from your local Hilti website
PROFIS DF Diaphragm
Choose and calculate fastenings for roof and floor decking
Hilti PROFIS DF Diaphragm software is designed to help select the optimum Hilti fastening solutions for your decking project.
Just input data - including the design method, relevant loads, deck type, support construction – and Hilti PROFIS DF Diaphragm will calculate the fasteners and systems for your project.
Improve Accuracy
Help ensure your designs are model code compliant and meet the highest safety standards. Our structural steel roof and floor decking diaphragm and uplift calculations are based on verified fastener capacities.
Increase Productivity
Complete calculations, choose a solution, generate a fastener estimation and a submittal for each scenario in one simple application for increased efficiency. 
Increase Profitability
Reducing installation time and inspection errors increases your bottom line. Our powder-actuated structural fasteners replace cumbersome, time-consuming welds for faster and more accurate fastening.
Features
Comprehensive Calculations
Quickly calculate steel roof and floor decking diaphragm and uplift with a user-friendly interface and self-guided parameter specification tool. 
Weld to Fastener Conversion
Easily convert an existing weld design to a Hilti mechanical fastener design. 
Product Recommendation
Select appropriate Hilti screws or powder actuated fasteners with confidence from a product recommendation list based on calculated scenarios.
Design Reporting
Easily generate a design report, including code-compliant deck system calculations, approvals and an item list.  
Approval Library
Instantly access product approvals from a robust approvals library for comprehensive design and project documentation.
Submittal Generation
Quickly and easily generate comprehensive submittals to send for review. A built-in fastener estimation tool allows you to  easily estimate the number of fasteners for your project.