Project Management Office
Custom solutions to help you finish on time and under budget
No matter how large or complex your project, our cross-functional team of engineers, bid and proposal managers, and logistics experts are here to help, from design through execution. Our structural design calculations, AutoCAD® details, Professional Engineer (PE) stamping service by Hilti Accredited Structural Engineers, cutting, kitting and preassembly take convenience to the next level. Partner with Hilti to save time and improve your productivity.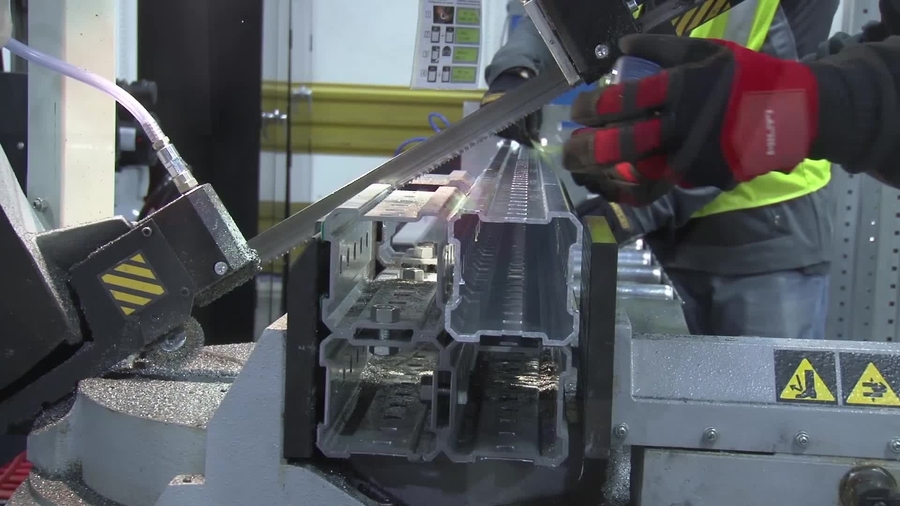 Specialized Technical Advice
Hilti's technical specialists are ready to assist design professionals and contractors with technical advice and support on a wide range of topics.

Contact us

877-749-6337
Structural engineering
Hilti provides engineering design services for Modular Support Systems utilizing the Hilti Installation System product line which includes channel systems (strut) and medium/heavy duty supports (MI and MIQ)
Signed and sealed calculations/drawings from Hilti Accredited Structural Engineers
Detail and shop drawings
2D/3D AutoCAD and BIM Modeling
Project support across common applications
Pipe Supports
Cable Tray Supports
Electrical & Instrumentation Stands
Overhead Grid Systems / Ceiling Supports
Hot/Cold Aisle Containment Structures
Access Platforms
Providing Custom Solutions
We measure and cut. You build.
We'll ship you your premeasured and precut materials direct to your job site for immediate installation, reducing your labor and scrap costs and eliminating cutting-related job site injuries.
We kit. You build.
Kits are packaged with all components needed for assembly.
Minimize freight costs over large, bulk products with conveniently boxed kits that can be easily transported to any desired location.
We assemble. You install.
Preassembled materials arrive r­eady for immediate installation.
Save assembly time and on-site storage space, decrease inventory management costs, and shorten your construction schedule.
Cross-functional teams
Our team of project managers, engineers and logistics experts are ready to provide engineered customized solutions and help you overcome project challenges.
Project planning and design consultation
Our project managers are your single point of contact for access to all of our services throughout your project
Our engineers can help you optimize your existing design or create a solution tailored to your needs
Fulfillment and execution
Increase your productivity and profitability with Hilti cutting, kitting and pre-assembly services
Hilti fulfillment and execution managers work with you to improve safety and help ensure that custom product deliveries arrive when you need them