Tools On Demand
You can tool up or tool down, we will save you money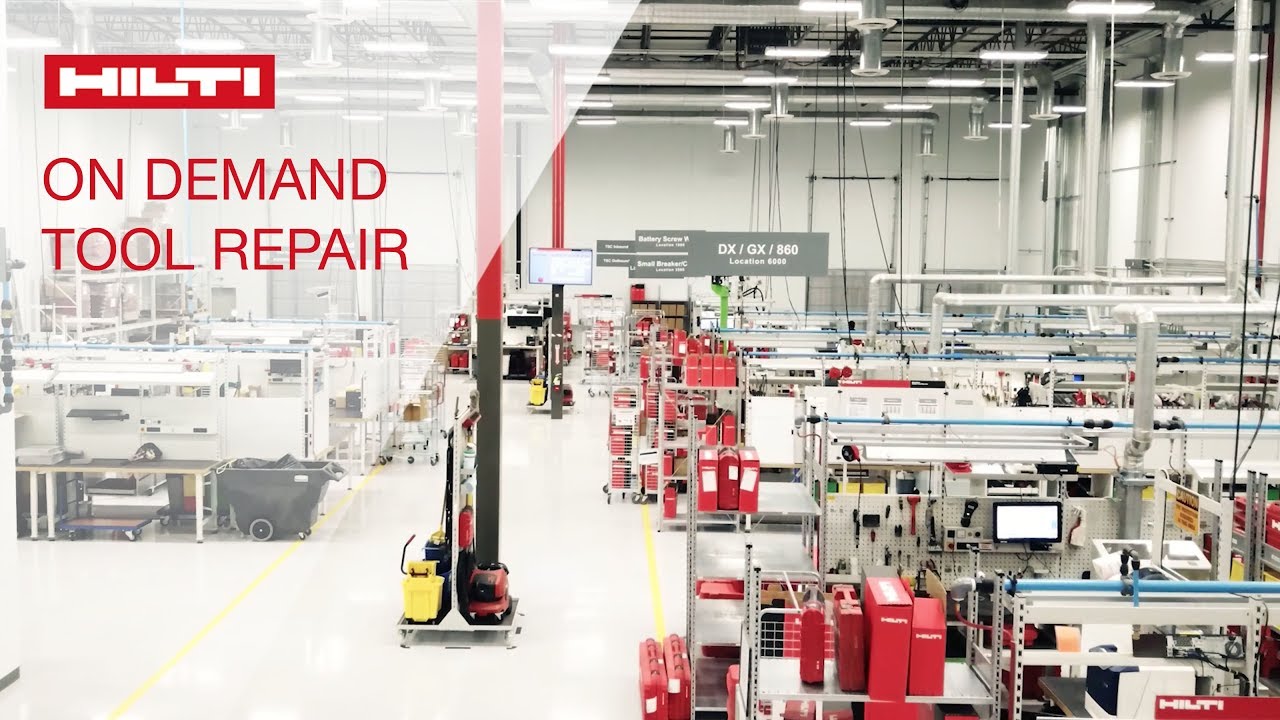 The problem
Are unused tools sitting in your warehouse costing you profits? Are you constantly moving tools from project to project? Have you ever wanted to match your jobsite tool costs with the varying production stages of a project? If you answered yes to any of these questions then Hilti has the answer.
Getting the right balance of tools on a project at the right time can be very challenging and costly. Additionally, as manpower increases and decreases due to different stages of a project, tool needs change. This means either having more tools on projects than necessary, or bearing the costs of transporting them from site to site.
 
The Solution
Hilti's Tools On Demand program lets you get the tools you need when you need them and return them when you don't. This puts you in control of your tool inventory and helps minimize your overall total annual tool spend.
HOW HILTI'S ON!DEMAND PROGRAM WORKS
Activation
Once you have a fully executed Fleet Management agreement and meet the criteria for Tools On Demand eligibility, you can begin requesting tools for your short-term project needs. Simply contact us at 800-879-8000 and place your Tools On Demand order. Your tools will normally arrive to your site within 3-5 business days. Monthly usage fees allow you the flexibility to only pay for the tools when they are in your possession.

Tool Up
When you begin a new project, or a stage of a project has greater manpower demands, you can Tool UP to meet those needs. Pre-planning your project and setting a timeline for tool needs is crucial to the success of your project. Your Hilti Account Manager can partner with our dedicated Tools On Demand Tool Services Coordinators to assist you with this process. This is the best way to ensure that tools are onsite and ready for your crews before the workers need them. While we can assist in emergencies, our goal is to help you avoid those altogether.
Tool Repair
If you do experience a tool breakdown, just let us know and we will ship you a replacement tool, typically next business morning. We will provide you with a return label for the broken tool to return to us.
Every tool is thoroughly checked, repaired, and cleaned by our highly trained and diverse repair team to ensure that you experience the best possible productivity for your jobsite needs.
Tool Down
Demobilizing your Tools On Demand tools when they are no longer needed on the project is simple. Just contact our Tool Services team via phone or email. Let them know what tools you need to Tool DOWN and they will provide you with shipping labels to return the tools.
Save Money
Minimizing you total tool spend in real dollars and eliminating soft costs of moving tools from site to site provides you with the opportunity to maximize your productivity and profit. We have tools that fit all trades. Contact us today to get started with your Hilti Tools On Demand partnership.