FIRESTOP JOINT SPRAYS
Your most accommodating sprayable solution when time matters.
When you want to speed up installation time and cleanup, Hilti Firestop Joint Sprays offer you options to improve all-around productivity for wall and floor joints—including curtain wall façades.
It's more than just speed of application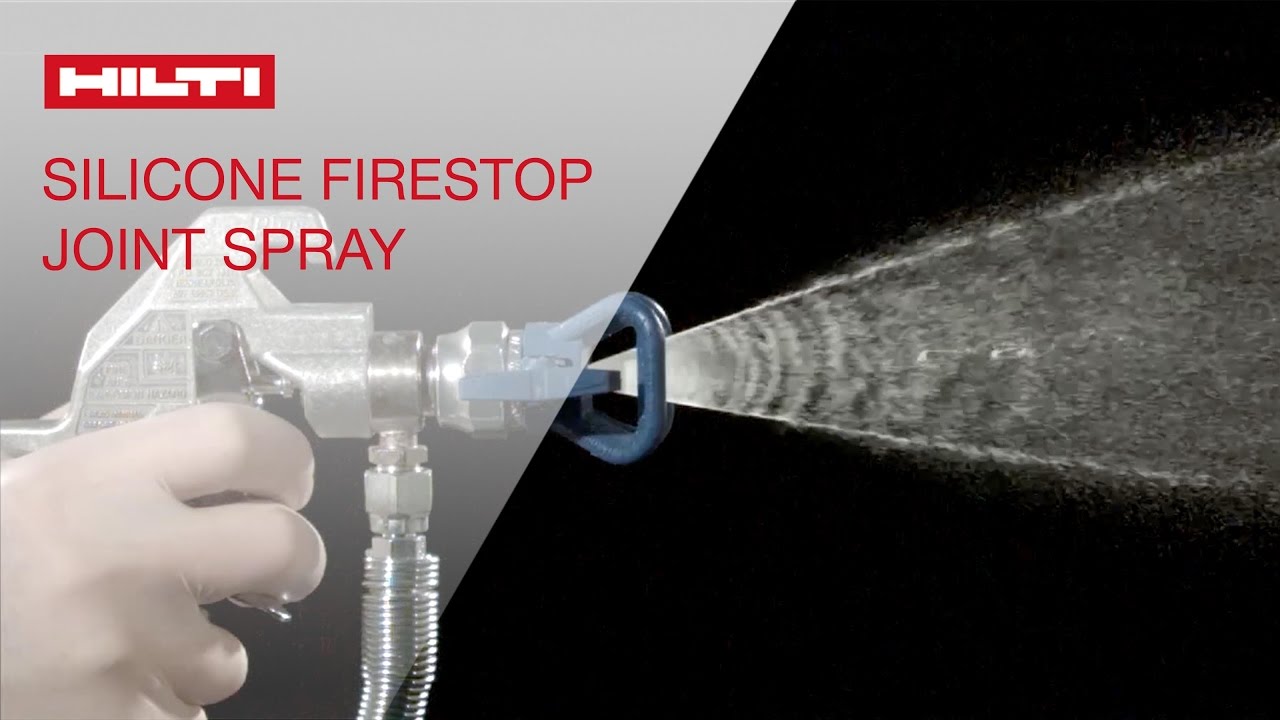 Weather more conditions
When combined application and tack-free setting time are critical—such as scheduling installation in unpredictable weather—silicone-based Hilti Firestop Joint Spray CFS-SP SIL can save time and save the day. Its low-slump formulation provides a fast curing spray coating with a short tack-free time that resists rain and washout in just a few hours—minimizing the risk of weather delays, water damage or the need to reapply. The sprayable and brushable formulation contains no halogens, solvents or asbestos and provides an American Society for Testing and Materials (ASTM) 1 rating for mold and mildew resistance (per ASTM G21).
The choice when you're up against the wall
Handle multiple challenges on the job—including vertical applications, paintablility, LEED requirements, application time and more—with Hilti Firestop Joint Spray CFS-SP WB. Its water-based, low-VOC formulation contains no halogens, solvents or asbestos. Its brushable, sprayable and low-slump characteristics make it ideal for sealing all kinds of openings—including the tops of walls with concrete or metal ceilings or perimeter gaps between floor slabs and exterior curtain wall facades. And its maximum flexibility meets 500-cycle requirements under ASTM E 1966 and UL 2079.
Improve curtain wall aesthetics, without compromise
As the only tested solution for curtain-wall firestops where no spandrel is present, the Hilti-tested system HI-BPF 120-10 provides proper fire resistance while letting you achieve the desired aesthetic of your curtain wall design. Both the silicone-based (CFS-SP SIL) and water-based (CFS-SP WB) sprayable formulations deliver effective perimeter fire barriers tested in accordance with ASTM E2307.