What is Hilti SafeSet™ Technology?
Anchor cost-effectively, without compromise.
Hilti SafeSet™ Technology is a proven methodology developed by Hilti concrete construction experts to provide new ways to save time and cost while helping protect against installation error. Now you can satisfy all your adhesive anchoring concerns—anchor-setting time, cure time, installation reliability and load ratings—within one comprehensive high-strength approach. 

Ensure reliable performance with wide-ranging versatility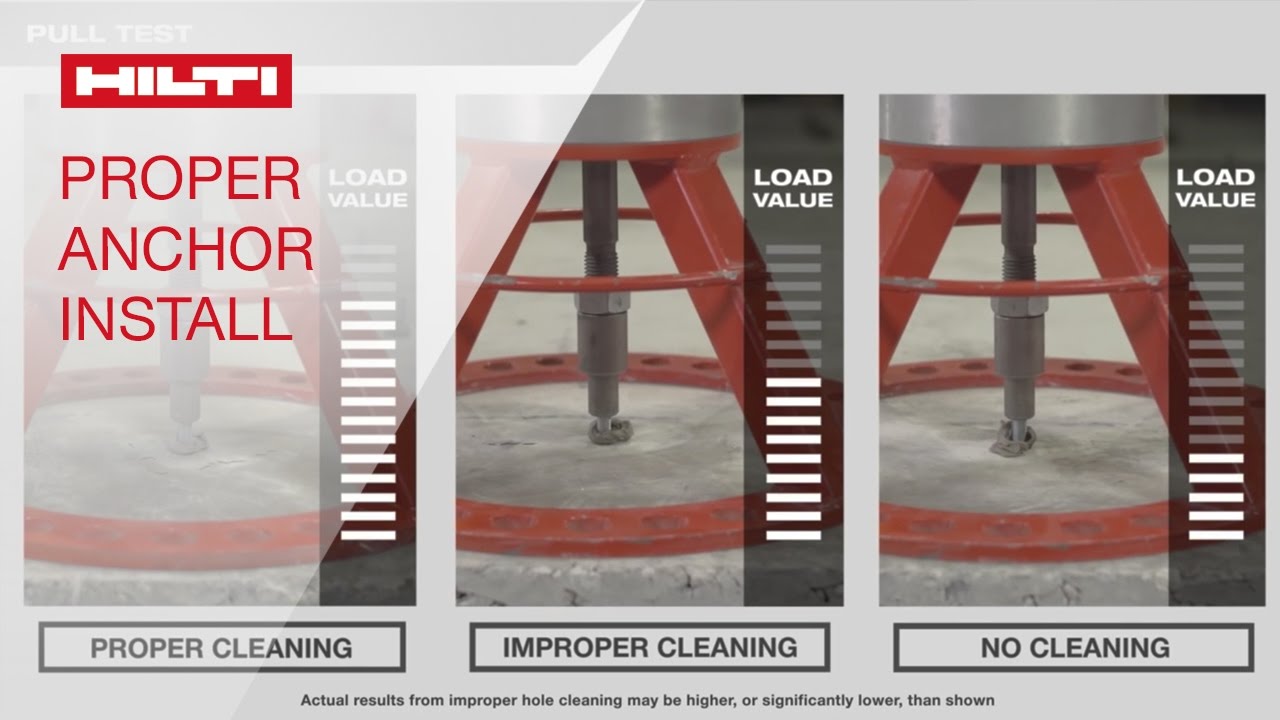 You want options for satisfying diverse application conditions, and Hilti SafeSet™ Technology delivers them as part of an integrated system combining adhesives, anchors and installation methodologies.
●  Multiple setting choices. Tailor anchor-setting work time and full-strength cure time to your unique job requirements and preferences. Slow cure resin epoxy gives installers greater flexibility for high-volume anchor or rebar setting. Two fast cure hybrid adhesives—regular and accelerated—minimize curing time so crews can move on to the next steps of construction as quickly as possible.
●  Multiple anchoring choices. Match rebar, threaded rod anchors or timesaving specialty anchors to your on-the-job anchoring requirements with your preference of appropriate slow cure or fast cure adhesives.
●  Multiple hole-prep choices. Balance the cost and speed of installation against anchoring requirements and anchor volumes with a choice of self-cleaning or no-cleaning hole-prep options.
Save Time
Here are two ways to minimize anchor-setting time on the job site with labor-saving Hilti SafeSet™ Technology. Either way, you can shorten installation time by as much as 60 percent—without compromising performance.
Clean holes as you drill with Hilti Hollow Drill Bits TE-CD (SDS Plus) or TE-YD (SDS Max) attached to the VC 20/40 concrete dust vacuum and eliminate six manual steps. Just drill the hole, insert the adhesive and set your rebar or threaded anchor.
Cut Costs
Make your work crews more productive by using Hilti SafeSet™ Technology options to eliminate time-consuming hole-cleaning steps. The more anchors they install, the more you'll save.
Protect yourself against the cost of improperly installed anchors, too, as shown in the video above, regardless of which combination of Hilti SafeSet™ Technology adhesives, anchors and installation methodologies you choose. Even your least-experienced installers can satisfy industry standards and approvals across a variety of challenging applications—cracked and uncracked concrete, lightweight concrete and seismic conditions.