Kwik Hus Reusability System
Drill. Drive. Done. Reuse.
Safely reuse KWIK HUS anchors up to 20x, here is how: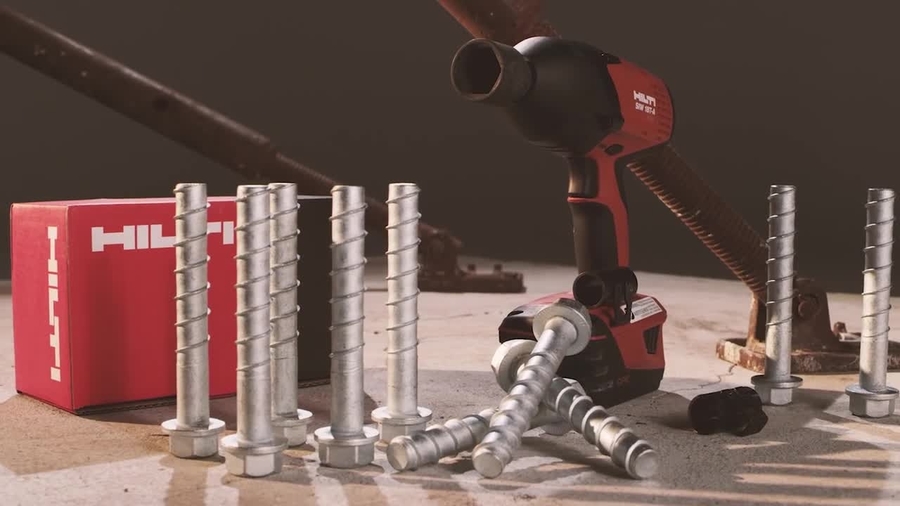 Use reusable screw anchors to save money
KWIK HUS anchors are safe to reuse as long as they do not fit through the test gauge. 
On average, spend over 6x less per anchor compared to using coil anchors.
KWIK HUS WORKS ON MANY APPLICATIONS
Take advantage of this special promotion until may 31
Purchase a qualifying KWIK HUS screw anchor combo and receive at no additional charge: 
Reusability gauge
Sturdy Hilti tool bag
TE-CX drill bit(s)
Select your anchor package below
| Item # | Description | Diameter | Length | Pieces/box | US Price |
| --- | --- | --- | --- | --- | --- |
|   |   |   |   |   |   |
| | Screw anchor KH 3/8" x 2-1/8" | 3/8" | 2-1/8" |              500 | |
| | Screw anchor KH 3/8" x 3" | 3/8" | 3" |              450 | |
| | Screw anchor KH 3/8" x 3-1/2" | 3/8" | 3-1/2" |              350 | |
| | Screw anchor KH 3/8" x 4" | 3/8" | 4" |              350 | |
| | Screw anchor KH 3/8" x 5" | 3/8" | 5" |              300 | |
| | Screw anchor KH 1/2" x 3" | 1/2" | 3" |              270 | |
| | Screw anchor KH 1/2" x 3-1/2" | 1/2" | 3-1/2" |              275 | |
| | Screw anchor KH 1/2" x 4" | 1/2" | 4" |              250 | |
| | Screw anchor KH 1/2" x 4-1/2" | 1/2" | 4-1/2" |              250 | |
| | Screw anchor KH 1/2" x 5" | 1/2" | 5" |              225 | |
| | Screw anchor KH 1/2" x 6" | 1/2" | 6" |              200 | |
| | Screw anchor KH 5/8" x 4" | 5/8" | 4" |              150 | |
| | Screw anchor KH 5/8" x 5-1/2" | 5/8" | 5-1/2" |              120 | |
| | Screw anchor KH 5/8" x 6-1/2" | 5/8" | 6-1/2" |              105 | |
| | Screw anchor KH 3/4" x 4-1/2" | 3/4" | 4-1/2" |              100 | |
| | Screw anchor KH 3/4" x 5-1/2" | 3/4" | 5-1/2" |                90 | |
| | Screw anchor KH 3/4" x 7" | 3/4" | 7" |                60 | |
| | Screw anchor KH 3/4" x 9" | 3/4" | 9" |                40 | |