Cordless Angle Grinder AG 500-A22
Long-lasting performance without a cord.
For critical factors like battery life, weight, longevity, and productivity, the Hilti Cordless Angle Grinder AG 500-A22 is the answer.
We've enhanced the electronics to deliver more power and efficiency on your job site and keep crews productive until the end of the shift. And at just 6 pounds, we've given it the balance and maneuverability to cut, slice, or grind welds at just about any angle with less fatigue. 
Best of all, the Hilti Tool Warranty includes two years of wear-and-tear protection to preserve the value of your investment in this rugged and durable tool.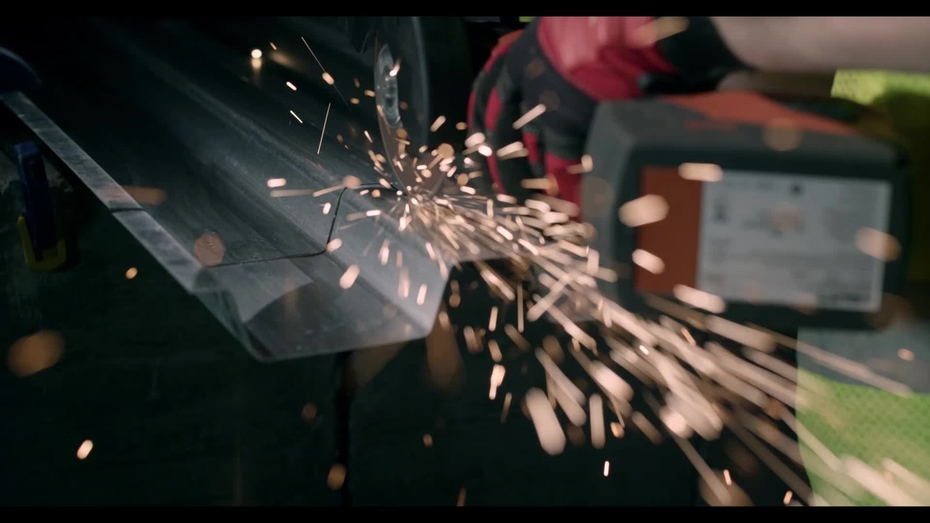 Power to spare. Freedom to roam.
Tackle more tough jobs, wherever they are—without concern for dwindling power—thanks to the high battery capacity and performance of the Hilti Cordless Angle Grinder AG 500-A22 as compared to other tools on the market.
Cut and grind cast-iron pipes, steel, stainless steel profiles, struts, rebar, threaded rods and sheet metal.
Notch, grind, and finish steel beams, plates and steel mesh.
Make quick work of more types of jobs with 9,500-rpm performance empowered by improved electronics.
Stay productive the entire shift with 71.28 Watt-hour performance from an 22+ volt/3.3AH lithium-ion battery. 
Work safer. Work smarter.
Use the Hilti Cordless Angle Grinder AG 500-A22 to work safer and smarter, not harder.
Help protect operators with Active Torque Control that minimizes kickback.
Ensure more controlled operation with one-second electronic brake performance.
Speed up job site productivity with Hilti cutting discs optimized for the Hilti Cordless Angle Grinder AG 500-A22.
Speed up disc changes, too, with the keyless quick-change flange.
Experience three times longer life with brushless motor design—no commutator to damage, no carbon brushes to replace.