Hilti Roughening Tool
SafeSet™ Technology
The Hilti roughening tool combined with HIT-RE 500 is the only ICC-ES approved system for installing an adhesive anchor in a core drilled hole with no load reduction factor.
Core Drilling
Core drilling anchor holes may be necessary to overcome jobsite conditions or to accommodate the contrator's preference.
Diamond core drill bits are a tool for making precise holes and overcoming jobsite barriers such as interfering rebar.
Core drilling creates a smooth drilled hole. This makes it difficult for adhesive anchors to bond to the sides of the drill hole. 

When calculating capacity of an anchor installed in a core drilled hole, you must typically take reductions because of the reduced bonding. If the contractor decides to core drill a hole without double checking if the capacity requirements will still be met the entire design may be compromised.

Traditional Hole Preparation
The traditional method of hole preparation is time consuming and complicated. Even using this method load reduction factors must be applied to the capacity of the adhesive anchor when installed in cored holes.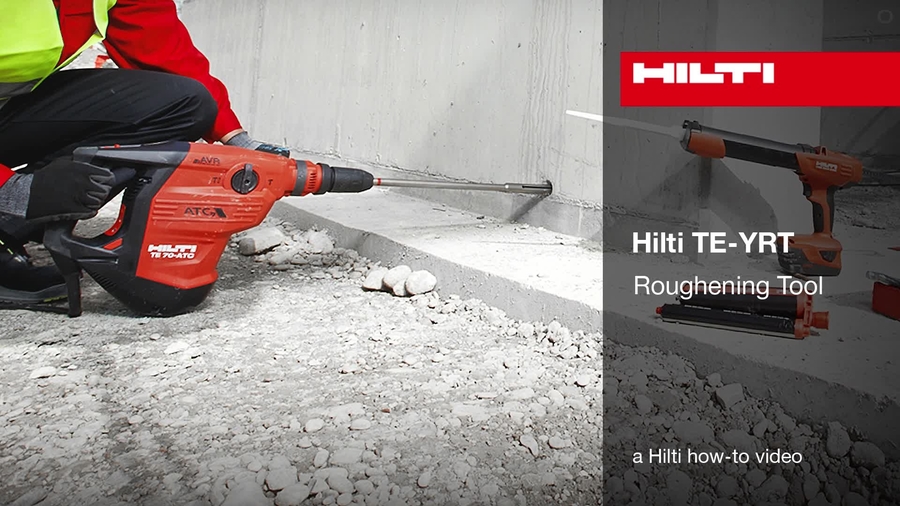 Resources for Specifying Hilti SafeSet™