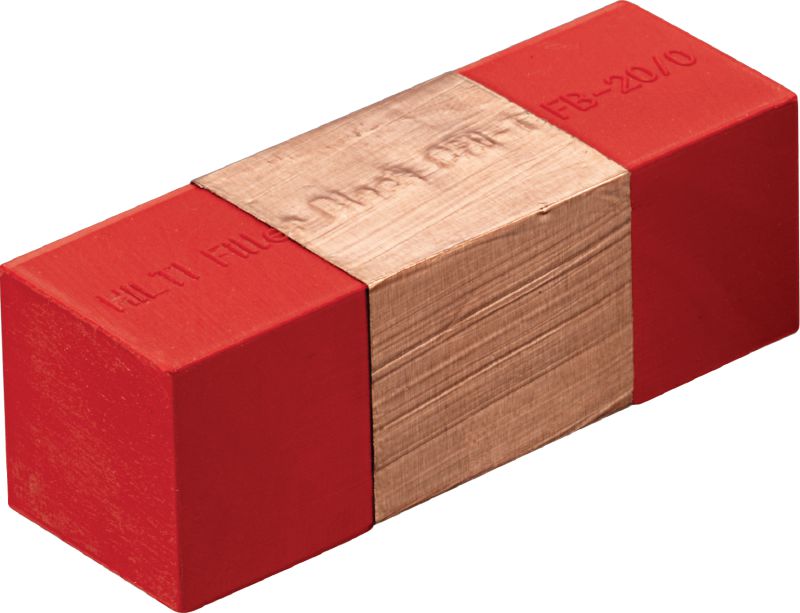 Move cursor over image to zoom.
Click on image to zoom.
CFS-T FB EMC filler modules
New product
Item #r5472
Filler module with electromagnetic compatibility for sealing unused space within transit frames when high water- and gas-tightness and fire-resistance are required
Temperature resistance range: -40 - 122 °F
Free from: Halogen (halogen content <= 0.1 weight %)
Reaction to fire class (EN 13501-1): E
More technical data
Review
Features & Applications
Features
Placeholder for future cable installations
Filler modules are supplied as one perforated block and can be easily separated for individual use
Applications
Penetrations in shipbuilding and offshore applications
Penetrations in wind power structures
Telecom, Datacenter, Downstream (oil and gas), Petro-Chem, Control Rooms, Healthcare, Emergency Power, Transmission Towers
For approval or certificate information, please see individual items.